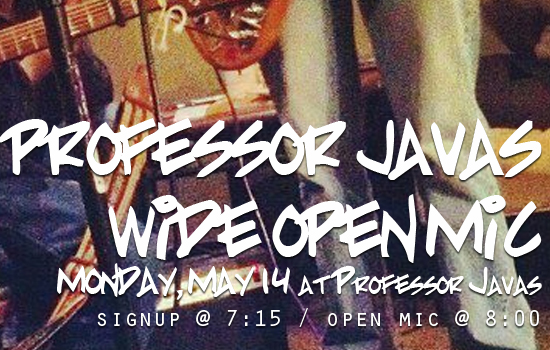 This coming Monday, May 14, starting at 8:00PM, Albany Poets presents the monthly Wide Open Mic at Professor Java's Coffee Sanctuary on Wolf Road in Colonie hosted by Kevin Peterson.
Sign up starts at 7:15 with the open mic starting at 8:00PM sharp. There is a donation jar near the sign up sheet for anyone who wishes to help support the reading and local arts.
This mic is open to all poets, comedians, musicians, spoken word artists in the area to come out and share their work to a very receptive audience in one of the most relaxed rooms in upstate New York. Stop by, have a coffee beverage and some dessert, and enjoy the show.
http://www.youtube.com/watch?v=EiWETrq1JwU