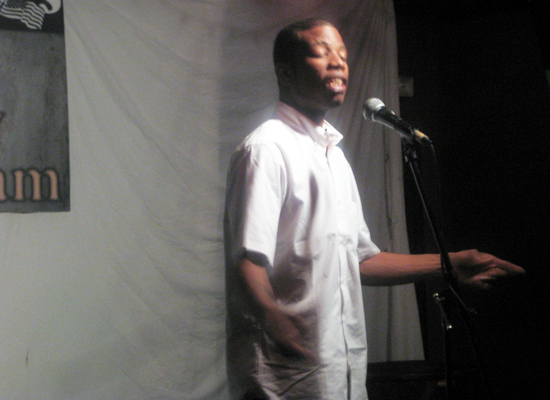 We are kicking off National Poetry Month in style! On Tuesday, April 3 at Valentine's we are on the road to Word Fest with Nitty Gritty Slam #15!
At the last slam we had a new poet, D. Colin, come out to the slam for the first time and walk away with the top prize. Victorio, who came in third has only ventured out a couple of times. Is this is sign of what we can expect in the warmer months? Are the local poets waking from the their winter hibernation?
Can we continue to bring new slammers into the contest? Will the familiar faces be phased out or will the old guard only slam harder?
Urban Guerilla Theatre, Albany Poets, and The Frequency North Reading Series are bringing slam back to Albany with the NITTY GRITTY SLAM twice a month at Valentines hosted by Dain Brammage and Mojavi.
If you are not into slam, but want to get on stage and share your work, we do have an open mic for poetry and spoken word before the slam starting at 7:30PM.
Sign up begins at 7:00PM, open mic starts at 7:30PM, and the slam starts at 8:00PM.
Admission is $5.00 ($3.00 with student ID)
NITTY GRITTY SLAM takes place at Valentines (17 New Scotland Ave.) on the first and third Tuesday's of each and every month.