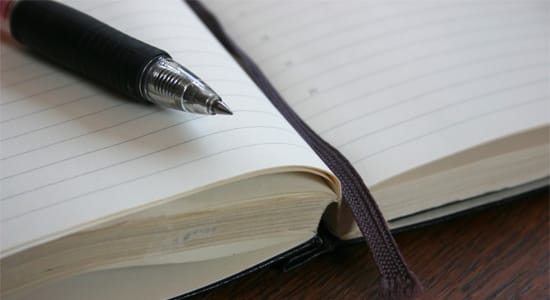 The Writers Institute has just released its schedule of Spring and Summer events. The spring Visiting Writers Series lineup this year looks great with writers from all over the spectrum from poetry to science. The series kicks off on Thursday, February 2 with Alan Lightman.
Here is the announcement from the institute:
The New York State Writers Institute is pleased to announce its Spring 2012 schedule of free events.

For more information, visit our website.

The Spring 2012 Visiting Writers Series features emerging and established fiction writers of national acclaim, Pulitzer Prize-winning journalists and biographers, science writers, international poets, and renowned filmmakers. The younger set of novelists includes Adam Johnson, author of The Orphan Master's Son (2012), a North Korean love story; Teju Cole, author of Open City (2011), a post 9/11 New York meditation; Shalom Auslander, whose Hope: A Tragedy (2012) is a raucous twist on moving to the country; and Lauren Groff, whose Arcadia (2012) is a lyrical novel about an upstate NY commune.

Two theoretical physicists, Alan Lightman and Michio Kaku, will present their explanations of major themes of cutting-edge science using two different literary forms. Lightman uses fiction to explore the creation of the universe in his new novel Mr. g (2012), and Kaku explores the future impact of physics on everyday life in his new nonfiction book Physics of the Future (2011).

Mahatma Gandhi, Vladimir Putin, and Margaret Fuller are the subjects of biographies by three of our featured authors. Joseph Lelyveld, former New York Times executive editor and winner of the Pulitzer Prize for his nonfiction work on South Africa, Move Your Shadow (1984), will discuss his recent biography of Mahatma Gandhi, Great Soul (2011). In her new biography, The Man Without a Face (2012), Moscow-based journalist Masha Gessen presents a provocative portrait of the political rise and reign of Russian leader Vladimir Putin. John Matteson, winner of the Pulitzer Prize for Eden's Outcasts (2007), a biography of Louisa May Alcott and her father, will discuss his new biography The Lives of Margaret Fuller (2012).

The Spring Visiting Writers Series also features a roster of international voices including the renowned Scottish-American novelist Margot Livesey, who will read from The Flight of Gemma Hardy (2012), a retelling of Jane Eyre; Anne Enright, renowned Irish fiction writer and winner of the Man Booker Prize, who will read from her most recent novel The Forgotten Waltz (2011); and Palestinian poet Ghassan Zaqtan, and Palestinian-American poet Fady Joudah. Joudah's The Earth in the Attic won the Yale Younger Poet's Prize. Zaqtan, who lives in Ramallah, is considered today's foremost Palestinian poet.

Visiting the Writers Institute for the first time will be Schenectady native John Sayles. Among the nation's foremost independent filmmakers and novelists, Sayles will talk about film and read from his latest novel, A Moment in the Sun (2011), an epic of American history set a century ago. The Institute will screen two of John Sayles's most recent films, HONEYDRIPPER (2008) and AMIGO (2010).

Capital District audiences will also have the opportunity to see the new 90-minute PBS documentary, SLAVERY BY ANOTHER NAME, based on Douglas Blackmon's 2009 Pulitzer Prize-winning nonfiction book, before its prime-time release. Blackmon, and Sheila Curran Bernard, UAlbany Assistant Professor of History and Documentary Studies who wrote the film, will be on hand to answer questions following the screening.

The Classic Film Series features five films from the silent era including director F. W. Murnau's FAUST (1926) and the 1920 Swedish film EROTIKON, one of the screen's first sophisticated sex comedies.
And if you are heading up north for the summer, here is what will going on at Skidmore.
The New York State Summer Writers Institute at Skidmore will be in session July 2-27, 2012.

Teaching faculty will include Elizabeth Benedict, Frank Bidart, Peg Boyers, Henri Cole, Mary Gaitskill, Allan Gurganus, Amy Hempel, Margot Livesey, Phillip Lopate, Campbell McGrath, Claire Messud, James Miller, Rick Moody, Victoria Redel, Joanna Scott, Danzy Senna, Darin Strauss and Rosanna Warren.

Visiting Writers will include Paul Auster, Russell Banks, Ann Beattie, Mary Gordon, Richard Howard, Siri Hustvedt, William Kennedy, Jamaica Kincaid, Joyce Carol Oates, Michael Ondaatje, Caryl Phillips, Robert Pinsky, Katha Pollitt, Francine Prose, Charles Simic, Mark Strand and Chase Twichell.

Visit the Skidmore website for more information and an application. Scholarship applications are also available.