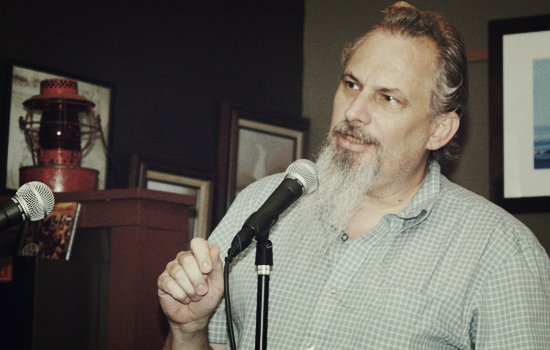 I am really looking forward to tomorrow night, it is the night of the Nitty Gritty Slam of which I am the Slammaster and Mojavi hosts the open mic.  This is our sixth slam, which is kind of a high-water mark because it makes it viable for us to certify our slam with Poetry Slam Inc.  This has been a goal of ours since the beginning because certification means you can start to send performers to the annual national events.
Albany and the greater Capital Region have a wealth of talented writers and performers, and I am very happy to be involved providing them an event to showcase their talent.
At our last slam, just as Mojavi predicted to me, the performers who have been returning to compete time and again in the Nitty Gritty Slam stepped it up a notch.   That is to say they brought it!  We almost had our first perfect score, the competition was tight, the poetry was incredible, and the performances were off-the-hook.  This is what is fueling my anticipation.  I am looking forward to another night of concentrated great poetry performed by spoken word artists who are all giving it everything have.
If you have been to the Nitty Gritty Slam once or twice, either to perform, judge or just enjoy the show, and have not been back lately, it is time to check us out again.  If you have not been yet you need to show up, because we are having a great time without you.
The event takes place at Valentines on New Scotland Ave in Albany.  Sign-up starts at 7:00pm, the open mic starts at 7:30 and the Slam at 8:00 (if we have our judges).  Please plan ahead and be there by 7:30 because we have not been able to start on time yet.  We need five judges comprised of audience members before we can start the show.
Photo credit: Dan Wilcox