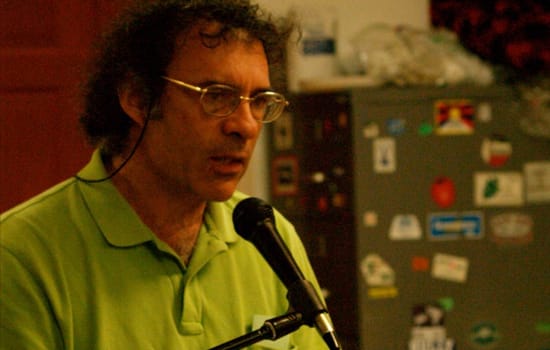 Anthony Bernini's second volume of poetry, has been released.
This 72-page bound paperback volume, produced with exacting care by The Troy Bookmakers, includes a discerning preface by Selma R. Burkom, past professor of English and American literature at San Jose State University.  Anthony Bernini now lives and works in Brunswick, New York.  His poems have appeared in anthologies and journals published in the Northeast, and he reads his work in New York's Hudson Valley and in New England.  A graduate of Hamilton College, Bernini is the author of Distant Kinships, a volume of poetry published in 2002.
"We have heard so much confessional, ego-centered poetry over the past decades, it is thoroughly refreshing to find the objective world so clearly in focus…Anthony Bernini speaks with an original voice on the eternal subjects of the lyrical imagination…To read his taut, thoroughly composed, epigrammatic poetry is to see the world again in its variousness and primordial mystery…"

– John Paul Russo, Book Review Editor, Italian Americana; author of The Future without a Past: The Humanities in a Technological Society, winner of the 2006 Thomas N. Bonner Prize
Copies of Immediate Worlds may be ordered on-line through the website of TBM Books, by clicking here or through Amazon.  Consider buying Immediate Worlds through your local independent bookseller.  You may also arrange to purchase Immediate Worlds directly from the author by calling (518) 588-6419.
Those who visit Albany, New York on October 24, 2011 can obtain an inscribed copy of Immediate Worlds from the author at McGeary's tavern, located at 4 Clinton Square (518-463-1455), where Bernini will be the featured poet at the Poets Speak Loud open mic beginning at 8:00 p.m.  Cheeses and sweets will be served, and libations will be available from the bar.
Anthony has been a member and supporter of the Albany poetry community for years and has been a featured poet many of our local venues. We are honored to have such a great talent right here in our area. Please support Anthony and buy his brand new book.