The WordXWord Festival, featuring nationally acclaimed performance poets as well as local favorites, returns to downtown Pittsfield.
We are heading into the Holiday Season & we're truly thankful to have such a great wealth of talented poets and spoken word artists in the area.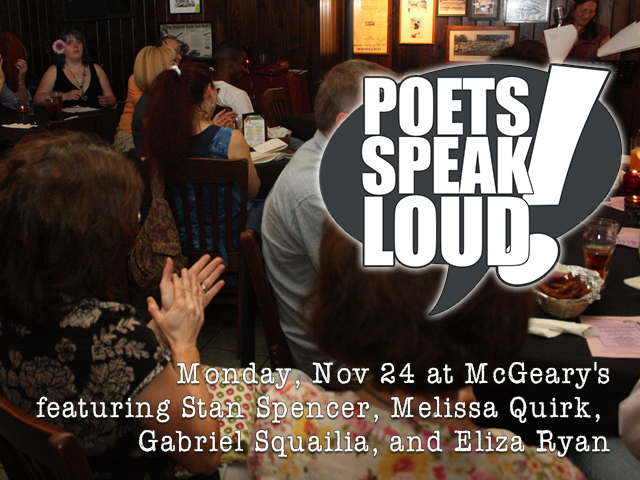 We return to McGeary's for the pre-Thanksgiving edition of Poets Speak Loud featuring Eliza Ryan, Gabriel Squailia, Melissa Quirk, & Stan Spencer.