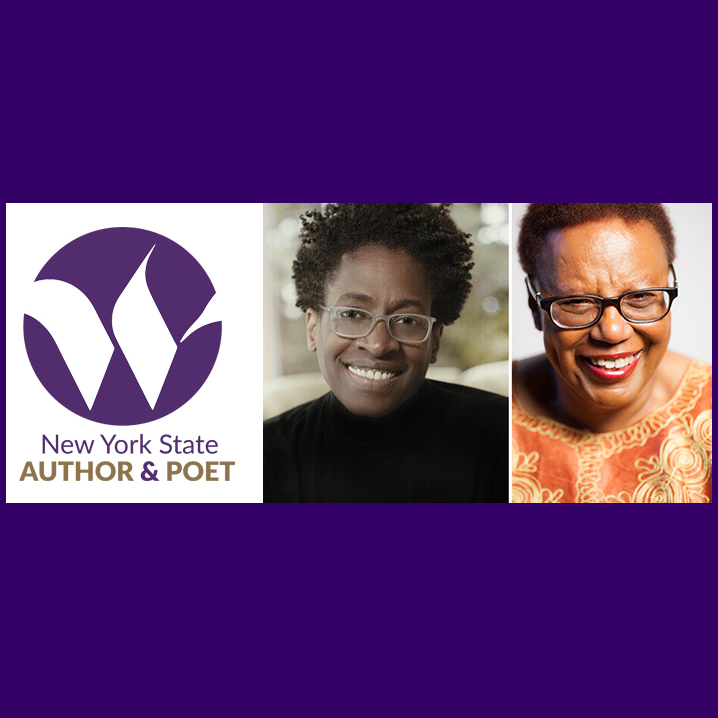 State Author and State Poet Ceremony
You are invited to attend the installation ceremony for State Author Jacqueline Woodson and State Poet Patricia Spears Jones
Woodson will receive the Edith Wharton Citation of Merit for Fiction and Jones will receive the Walt Whitman Citation of Merit for Poetry at a special ceremony hosted by University at Albany President Havidán Rodríguez to take place at 7:30 p.m. Friday, Sept. 22, 2023, at the University at Albany's Campus Center West Auditorium.
"It is our honor to carry out this important responsibility of selecting the recipients with the help of a group of jurors," NYS Writers Institute Opalka Endowed Director Paul Grondahl said. "No other college or university in the nation has this unique mission."
The NYS Author and NYS Poet ceremony serves as the official kickoff event for the 6th Annual Albany Book Festival presented by the NYS Writers Institute. It takes place from 10:30 a.m. through 4:15 p.m. Saturday, Sept. 23, 2023. Woodson and Jones will appear at an informal conversation at 10:30 a.m. and take questions from the audience in the Campus Center West Auditorium.
Presented free and open to the public. No registration is required.