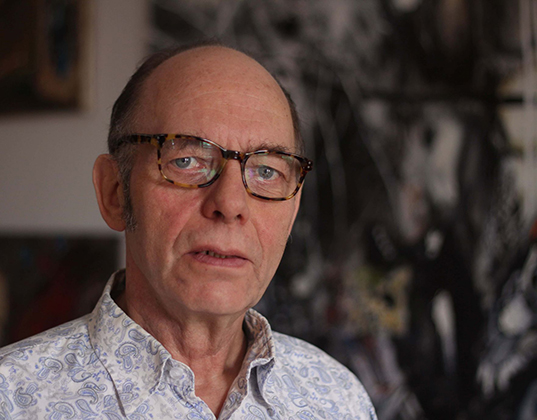 Pierre Joris: A Nomad Poet Returns to Albany
Pierre Joris, avant-garde poet, and winner of major prizes from PEN for his poetry translations, returns to UAlbany, where he taught poetry for more than 20 years (1992-2013).
4:30 p.m. Tuesday, September 19
Multi-Purpose Room, Campus Center West
University at Albany
1400 Washington Avenue
Albany NY 12222
Free and open to the public
A native of Luxembourg, he received that tiny nation's highest literary honor, the Batty Weber National Literary Prize, in 2020. His new collection is Interglacial Narrows (2023), featuring poems written between 2015 and 2021.
Experimental musician John Zorn said in praise, "Pierre Joris is a word-wizard who shines light on the soul itself." Joris is also coauthor, with Florent Toniello, of Always the Many, Never the One (2022)— conversations that explore the idea of "in-betweenness" in life and poetry, "between languages, places, cultures, and states of being."
Cosponsored by the English Department's Creative Writing Program and Young Writers Project