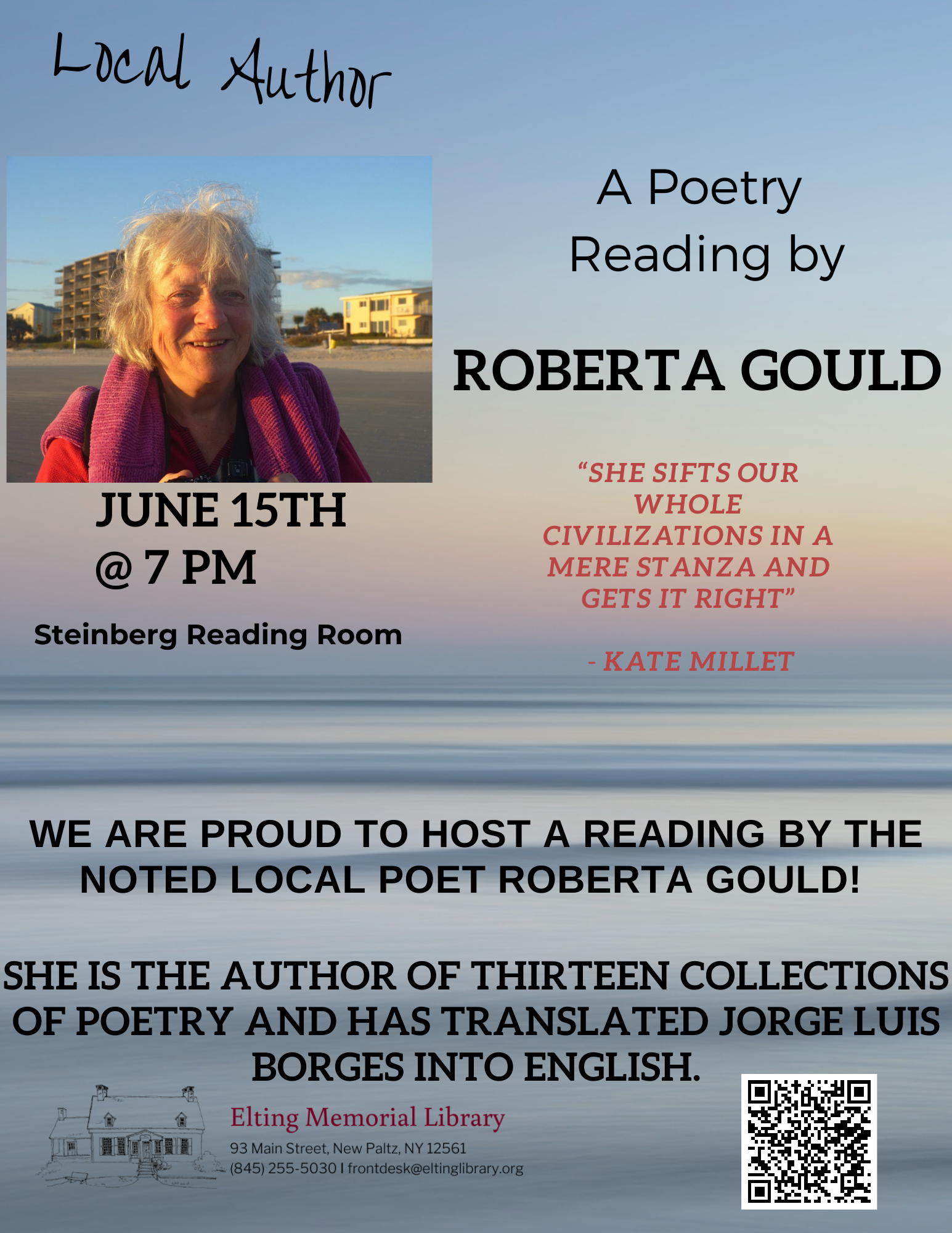 A Poetry Reading by Roberta Gould
Robert Gould is the author of thirteen collections of poetry including Day True, Woven Lightening, To The Dogs, In Houses with Ladders, Three Windows, Only Rock and Other Poems, Dream Yourself Flying, Writing Air, Written Water, Not By Blood Alone, Esta Naranja, Louder Than Seeds, What History Trammels, and Pacing the Wind.
Gould taught Romance languages for twenty years at  Brooklyn College and briefly at the  University of California in Berkeley. Her work has appeared in The New York Times, Poetry Now, Catholic Worker, California Quarterly, Milkweed Chronicle, Mid American Review, Jewish Currents, Green Mountain Review, Confrontation, Helicon Nine, Naugatuck River Review, Socialism and Democracy, The Art and Craft of Poetry,  in many other literary publications, and in anthologies including Mixed Voices, A Slant of Light, Up the River.