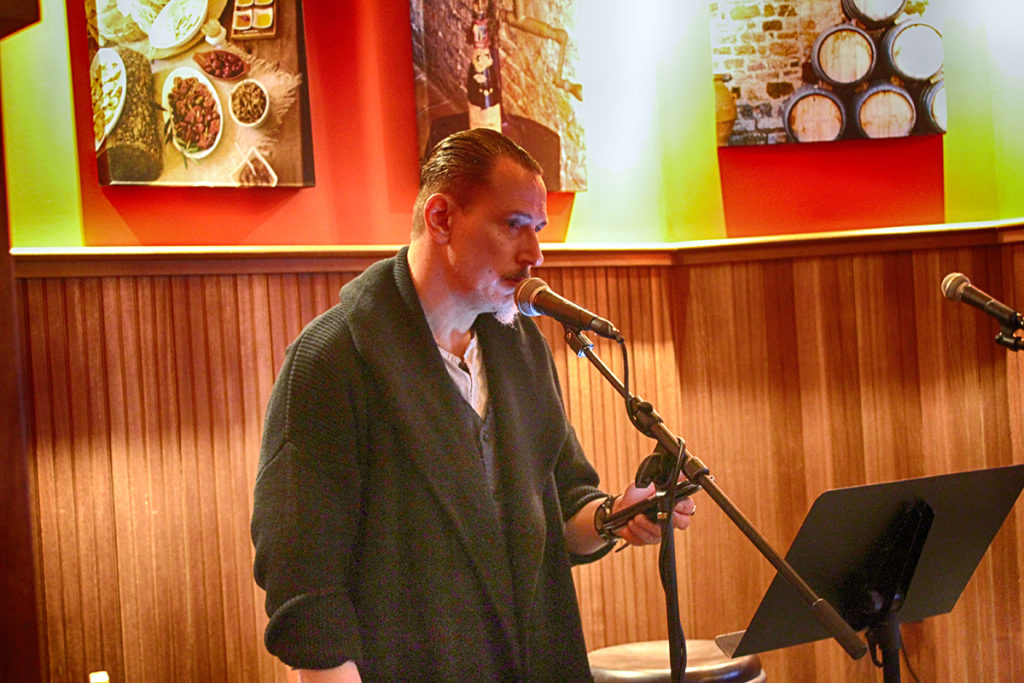 Is this where you live? On Poetry & Writing where you are – who you are.
When I recently did an interview with Thom Francis, my old friend, co-founder and the President of Albany Poets we discussed a large number of things about influences, inspiration, and open mics. But now looking back over the years I realized that I forgot to discuss one crucial issue that affects the work of all poets and writers. Where you call home.
[su_quote cite="Thomas Wolfe, 'You Can't Go Home Again'"]Something has spoken to me in the night…and told me that I shall die, I know not where. Saying: "[Death is] to lose the earth you know for greater knowing; to lose the life you have, for greater life; to leave the friends you loved, for greater loving; to find a land more kind than home, more large than earth.[/su_quote]
Location Location Location
Over the last twenty years or so I've been fortunate enough to live in a number of areas in Upstate NY as well as in Maine, The Florida Keys and have had the opportunity to experience traveling and to see the world, my world through other eyes. It has been interesting, frustrating at times and it has even been to some degree?
Frightening.
For instance. Back in 2004, I was running Albany Poets.Org the former precursor to what is now Albany Poets. I had a great, well attended open mic called "The School of Night" at Valentine's in Albany and everything was going pretty good. Well, now looking back it was really good but if you know me then you must also know that I have always been a man who's mindset is open to freedom and change which are the crucial elements of being creative or DIY thinking. Being a human being with the ability to follow your heart & spirit is a great thing but you must always remember that with that?
There shall always be consequences.
And there were consequences indeed.
You see it was back in 2004 I decided that getting back together with an ex-girlfriend and moving to the Florida Keys would be an amazing and enlightening experience. A place where I could write and grow as a human being. Unfortunately, for me, this decision ultimately had the wrong effect. Mary, Thom and the rest of the gang literally had a cash bet going as to how long it would be before I returned. And eight months later I did. Who won the bet? I don't remember but it sure wasn't me. I returned with long hair, a beard and broke. But there has always been the urban legend of musicians, artists & poets that you can never leave the Albany area and if you do? The Albany Curse (or having no money left) shall make force thine return. But why did I return? Why did I leave this beautiful, rural area of the Keys called Big Pine Key to come back to where my family had been for six generations?
For the holy trinity of three reasons.
1. Gone daddy gone, the love was gone. 2. There were no jobs there and oh, did I forget to mention? 3. I wasn't inspired to write and there was nothing to f**king write about!
Hemingway may have found the Keys magical, full of booze, smugglers and six-toed feral cats but in the beginning of the 21st century, all I found left in this beautiful place was iguanas, roosters, a Winn Dixie and too many damn tourists. Granted? I loved the fishing but there was no cohesion of poets or artists in Key West. I attempted to start a group like Albany Poets but was met with a snarky, ridiculous response from some small academic old poets group who by email "advised" me that quote " We run the poetry scene around here" and that I need their permission to start any reading or literary group. My response? Basically was screw you, stupid poetry mafia. I'll do whatever I please. So much for bohemians and free thinkers. They had none left. At least in their poets' community. So? To get back to the subject of this article? With the exception of Hurricane Charlie there was nothing of interest that was worthy of a poem. It was even too quiet and humid for any form of Haiku or Zen. Eventually though months later I had figured out exactly why I wasn't able to write. The reason? Poets, artists, and writers? The majority of us are the
AGENTS OF CHAOS
Chaos? You say? Chaos?
You mean like the agents of KAOS in that old tv show Get Smart? Ummm… No. I mean like we as creative and imaginative humans beings whether we admit it or not thrive on life and our interactions with it. And that's where many of us find our inspiration. You can write about the trees. You can write about the rocks. But when the horizon is lined with nothing but old guys in floral parrot shirts, margaritas and dolphins you realize that you may possibly be doing time in writer's hell or at least a writer's form of purgatory as the Jimmy Buffett soundtrack plays in the background. Thank the urban gods of Albany & a very loud, three-day Greyhound bus trip that eventually I escaped. As much as I consider myself to be a nature lover and a modern transcendentalist I realized that in the words of the late Eagles musician Glen Frey – " You belong to the city, you belong to the night" (Keeping with the FLA theme/Miami Vice etc).
https://www.youtube.com/watch?v=X5QycZbFKyc
So Yep.
I went back home again. Thus proving on of my favorite authors Thomas Wolfe wrong.
Or at least I thought.
SO HEY, SO WHAT ABOUT MAINE?
So let's move forward in time a few more years later. The era is now 2010. I'm living once more in downtown Albany. I'm working and running readings, putting out books. I meet my future wife, a photographer and writer herself. Eventually, we marry. But at this time? We work, we struggle, we move away from NY. The place? A little place in Maine called Kittery. It's nice and has some beautiful nearby areas. It's scenic but we both work … a lot. Far too much to really enjoy the area or to even pursue any poetic or artistic endeavors. We are both managers and we work eighty hours or more weeks with our separate responsibilities. It's tough. Not just on a relationship but it stifles your very spirit and drowns your humanity. Anytime we had off we spent in Portsmouth, New Hampshire which was full of little shops and eateries. It was quaint and yes, there were poetry readings but I was only able to attend just a few. They had a good writing scene going. But it wasn't like Albany. It was very stylized. A new formalists' sort of vibe and a bit less diverse and academic. Nice people but felt limited, unlike the Capital Region. However? I did thru, ironically my own workplace find an amazing experience and an amazing niche. I formed a Senior Citizens Poetry Circle as a way for them to share their lives and experiences and it was truly incredible. They all shared their lives. The stories they lived, the wars they had fought and the people, homes, loves and places, friends which they had lost. All beauty and tragedies in sentences and words and even in old photographs passed around the round table which made all the stories and poems so much more powerful. I was very honored to read my work among them all and to call them my friends. Some have passed and I miss them. But all in all as a human being and a writer this experience brought me a great deal of wisdom and compassion as to what really matters and what it is about creativity, poetry and writing that makes a real difference in our daily lives. Unfortunately, the company, the corporation that we worked for however did not see the light in what truly matters in a veteran's or for that matter a senior citizen's life. They only saw them as dollar signs to take advantage of. Moneybags. So needless to say my wife and I did not see eye to eye with this supposed paradise or their false sales pitch of independent senior living and after one year of helping and trying to improve the lives of these people who should be revered as sages and elders now by this company simply treated as children and meal tickets we left. It was painful but the seniors, as well as my wife and I, deserved a better experience, better lives. Homeward bound again we rediscovered ourselves our lives and the friendship of those who shared our views as well as our interests. It was a difficult transition after what we had been through but was worth every inch we had fought for after losing so much time. Emotionally and otherwise. We were where we belonged. A place which we called home.
[su_quote cite="John Carter"]Take up a cause, fall in love, write a book.[/su_quote]
But in the end to all ends?
I'll always be curious. I'll always be myself.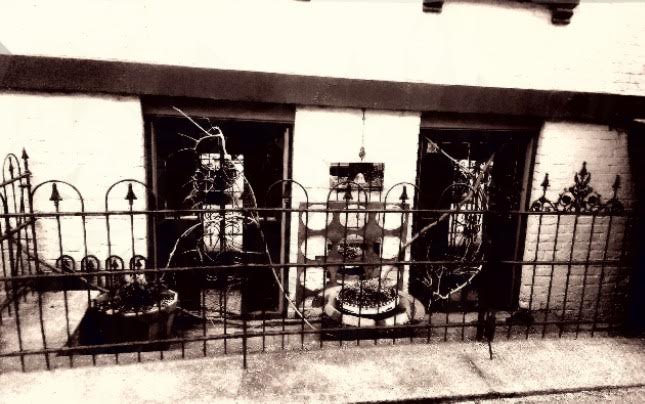 I'm still trying to figure out what I'm capable of and I don't think I'll stop till the day I die. And even then I won't know because I'll be dead. But I do know one thing that's for certain. That who you love, who you choose as your friends and where you live, your community whether that be of poets, artists, musicians or coworkers has a profound effect upon your imagination & creativity. And right now? At this period of my life that I'm happy with this balance I've achieved and the writing, the work that I'm  accomplishing. This is contentment, this is peace for any poet or writer even amid the chaos and backward politics of our times. Writing isn't always about transcendence. Poetry and writing is about living one day at a time and experiencing life good or bad. Poetry and writing is about feeling at home. So after all these years? I've finally arrived at my destination.
There's no place like home.
So
Hello Albany
Hello Troy
Hello Poetry
I Missed You