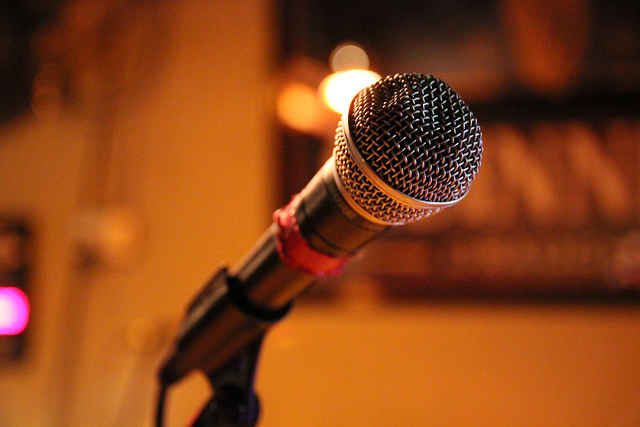 The Rensselaerville Library and Conkling Hall are sponsoring a couple very exciting National Poetry Month events in April starting with a performance from Sharon Stenson and an open mic on Sunday, April 7.
Sunday, April 7th, 2013, 3-5pm at Conkling Hall
"Cantata for Two Voices and Horn" – a performance piece (30 mins) by Albany Poet Sharon Stenson that combines poetry, jazz music, and a selection of jazz narratives.  This will be followed by:

An Open Mic for Poetry and Prose
This year's Open Mic will be emceed by Marilyn Oliva (neighbor and Festival of Writers planner) and will feature local writers including Bill Logan, Joanna Bull, Charlie Burgess, and Maryann Ronconi among others.  All are invited to bring either an original prose piece (approx.5 mins.) or 2-3 original poems to read aloud, or just come and listen!

Sunday, April 21st, 2013, 3-5pm at Conkling Hall
"Rensselaerville's 8thAnnual Favorite Poem Project"
Dig through your books or memories and bring a poem to read aloud or just come to listen. This event is part of a national endeavor, during which communities across the country come together when residents read and share "favorite poems."  Most bring poems selected from books or journals or memories.  Some choose favorites from childhood or school, or read an original poem.  Others select  from classic or contemporary well-known and less-known poets.  This year's readers will include: Katherine Dieckmann, Joanna Bull, Nora Logan, Charlie Burgess, Jan Bishop, and Maryann Ronconi, and (hopefully) many of you.  Our popular emcee from previous events, actor/author/reverend Claire North from Manchester, Vt., will be returning.
These events will take place at Conkling Hall (8 Methodist Hill Rd.,  Rensselaerville, NY 12147). Refreshments will be served at both events.  Admission is based on "Free Will Donations".