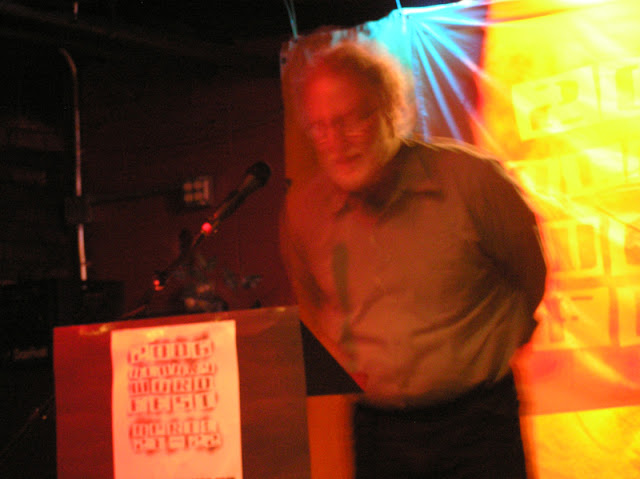 We just posted about a workshop led by Janet Hamill taking place this Saturday at the College of Poetry in Sugar Loaf. Right after that workshop William Seaton will be hosting the Poetry on the Loose open mic and reading featuring three generations of Bonceks sharing their work.
Poetry on the Loose presents Barbara, Marianna, and Rachel Boncek, mother, daughter, and grand-daughter, reading their work in a program titled Three Generations of Poets at 3:30 p.m. on March 2 in the Seligmann Studio, 23 White Oak Drive, Sugar Loaf (across from the SLPAC).  An open reading will follow the Bonceks' presentation.
Barbara Boncek is the author of The World of Soft Edges.  Her poetry and writings have appeared in many small literary journals, and for several years she was one of the poetry editors of Oxalis.  She has conducted poetry workshops in the local community colleges and has written chapbook reviews for the on-line magazine Frigate: The Transverse Review of Books. 
Marianna Boncek is an English teacher, author, and poet. She grew up in the Sullivan County Catskills and is a recent transplant to the Hudson Valley.  She has a particularly keen interest in "lost" local history. Her two books Gone Missing in New York and The Spooky Hudson Valley were published by Schiffer Publications. Her poems have appeared in The Waywanda Review, The River Reporter, Home Planet News and Lifeblood. She is a member of the Goat Hill poets.
Rachel Sanborn is currently attending SUNY New Paltz where she is majoring in Asian Studies with a focus on Japanese language and culture. Her minor is disaster studies. She has been writing poetry since the time she could first pick up a pencil. Her first chapbook, My Little Red Book is a compilation of poems written while study creative writing at SUNY New Paltz.
The next Poetry on the Loose reading on April 6 will feature George Searles.