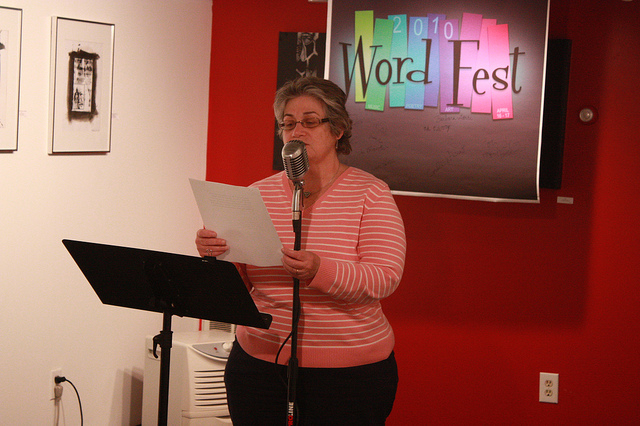 Mimi Moriarty and her brother, Frank Desiderio, will be reading from their new chapbook, Sibling Reverie, on Wednesday, May 16 at 6:30 pm at the Pine Hollow Arboretum (16 Maple Avenue, Slingerlands).  Three other Finishing Line Press poets, Jan Tramontano, Cecele Kraus, and Linda Sonia Miller will be sharing the stage.  Books will be available for purchase and autographs.  And there is a strong rumor that refreshments will be served.
Mimi Moriarty is the poetry editor for The Spotlight, a local weekly newspaper.  Her short fiction, poems, essays and articles have been published in many journals, magazines and newspapers.  She has two chapbooks War Psalm, which came out in 2007, and Sibling Reverie, co-authored with her brother, Frank Desiderio.  A third chapbook, CrowsCalling will be out soon.
Rev. Frank Desiderio, CSP, is a teacher and spiritual guide. Through his work as priest, campus minister, preacher, chaplain, poet and producer of film, TV and radio, he strives to connect people with the experience of a loving God in mediums both secular and sacred.
Jan Marin Tramontano is a poet and fiction writer living in upstate New York. Her poems and stories have appeared in a variety of print and online journals. She has written three poetry chapbooks, Floating Islands, Woman Sitting in a Café and the upcoming Paternal Nocturne (Finishing Line Press, January 2012) as well as penning her father's memoir, I Am a Fortunate Man. Her novel, Standing on the Corner of Lost and Found, has just been released.
Cecele Kraus, after thirty years in private practice as a psychoanalyst, began writing poetry. Writing provided perspective and poetry became a way of life. Her poems have appeared in various journals, and in two chapbook anthologies–Zephyrs and Java Wednesdays. Peace Corps experiences were the inspiration for a chapbook entitled Dreaming Barranquilla.  In 2009, her poem, "Love Blooms," won first place in the Hudson Valley Writers Guild poetry contest. Her chapbook, Tuscaloosa Bypass will be released this year.
Linda Sonia Miller is inspired to write by the mystery of time, the natural world, and the unique stories that compose the relationships in which we engage. She's been a teacher of literature and creative writing, a Connecticut Writing Project Consultant, and an N.E.H. Fellow. Her work has appeared in such journals as: Aries, South Boston Literary Review, and The New York Times. Her forthcoming chapbook Something Worth Diving For will be published by Finishing Line Press.