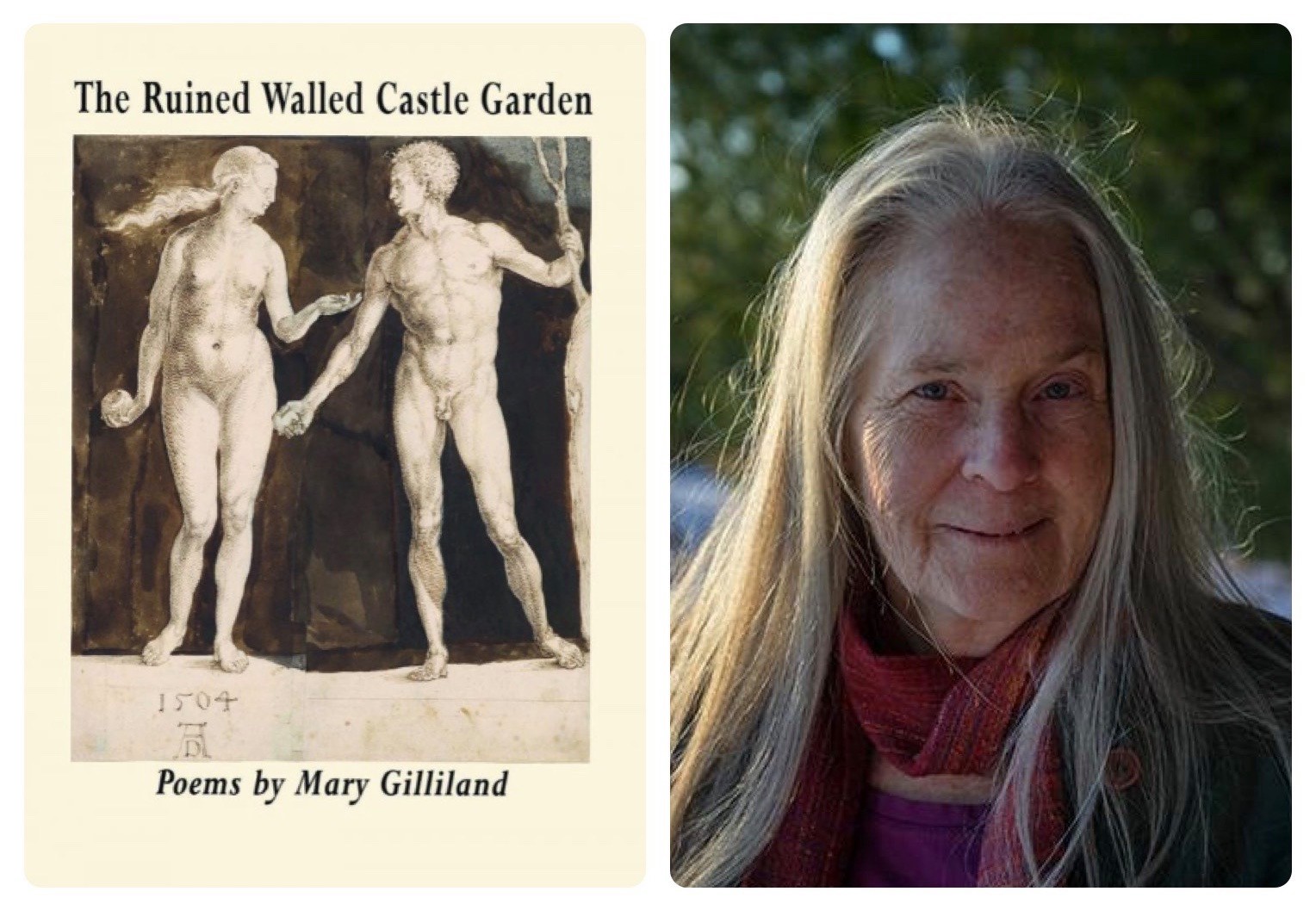 Word Thursdays Featuring Mary Gilliland
Word Thursdays Online featuring Mary Gilliland (Ithaca, NY), reading from her new, Bright Hill Press, award-winning chapbook, THE RUINED WALLED CASTLE GARDEN, will broadcast live on Zoom at 7 pm on Thursday, October 8.
Word Thursdays Online will begin with an "open mic," during which five poets will share their work.
To attend the event on October 8, please click this link just before 7 PM: https://us02web.zoom.us/j/86945548477
THE RUINED WALLED CASTLE GARDEN
Poems by Mary Gilliland
Beginning with the forest wanderings of a mentally lost father in the twentieth century, and ending with Eve's original choice of wisdom over obedience, THE RUINED WALLED CASTLE GARDEN's lyrics are spoken by or about actual historical figures such as Lizzie Borden, Emma Mille, Nikola Tesla, Virginia Woolf, and by unidentified representative contemporaries who work in a factory or model for an art class, visit Doha or Baghdad, weed a Scottish garden, walk beneath a New York winter sky.
The poems interrogate faith, justice, militarism, madness, and the endless relation between two sexes.
Mary Gilliland began life in Philadelphia and after college apprenticed to Gary Snyder in the Sierra foothills where she studied Buddhism and helped to build a wood-framed public school.
Her poetry has been anthologized most recently in Nuclear Impact: Broken Atoms in Our Hands and the multimedia Strange Histories: A Bizarre Collaboration.
"She is not afraid of delight, neither does she shirk the hard tasks of anger, pain, and deep caring," said Mary Oliver about her letterpress collection Gathering Fire.
A featured reader at the Al Jazeera International Film Festival, Gilliland has held the Stanley Kunitz Fellowship at the Fine Arts Work Center in Provincetown and a Council on the Arts Faculty Grant at Cornell University.
To sign up for open mic, please email info@brighthillpress.org.
All signups will be rolled over to subsequent readings after the first five are booked.
Word Thursdays 28th season will be presented online by Bright Hill every second and fourth Thursday of the month until further notice.
Suggested donation is $3, and free to students. Donations to Bright Hill are gratefully accepted via Paypal with the email wordthur@stny.rr.com, with a credit card by visiting brighthillpress.org or by check, made out to Bright Hill Press Inc, and mailed to 94 Church Street, Treadwell, NY 13846, or by credit card by personal appointment by emailing info@brighthillpress.org.