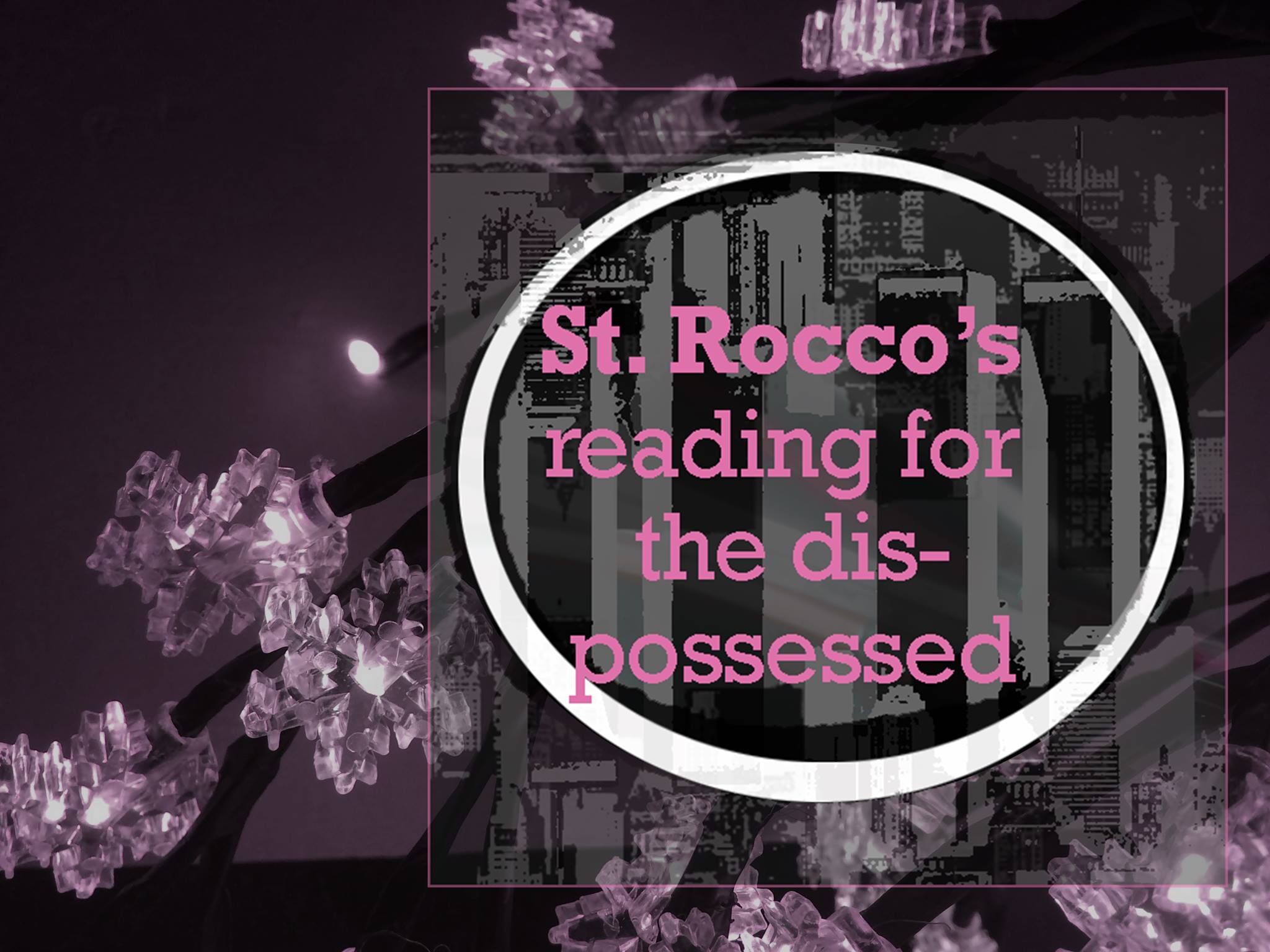 St. Rocco's with Leza Cantoral, Rone Shavers, Christoph Paul, and Brett Petersen
St. Rocco's Reading for the Dispossessed for APRIL with Leza Cantoral, Rone Shavers, Christoph Paul and Brett Petersen.
THIS WILL BE AN OUTDOOR EVENT At Gabi's Garden / People's Park – corner of Grand St. and Wilbur Street.
Everyone must wear a mask and practice social distancing. There will be a few chairs, but if you can bring your own chair that's great and helps everyone with social distancing.
This is a free event. Donations are welcome.
Leza Cantoral is the Editor in Chief of CLASH Books & Black Telephone Magazine & the author of Cartoons in the Suicide Forest & Trash Panda, Tragedy Town is her upcoming debut novella. You can find her online @lezacantoral
Rone Shavers is a writer who publishes in multiple genres. His fiction has appeared in various journals, including Another Chicago Magazine, Big Other, Identity Theory, PANK, and The Operating System. Shavers' non-fiction essays and essay-length reviews have appeared in such diverse publications as American Book Review, BOMB, Electronic Book Review, Fiction Writers Review, and The Quarterly Conversation. Shavers has been awarded artist-in-residence fellowships to the Callaloo Creative Writing Workshops, the MacDowell Colony, the Ragdale Arts Foundation, the Constance Saltonstall Foundation for the Arts, the Virginia Center for the Creative Arts, and Vermont Studio Center. He teaches courses in fiction and contemporary literature at The College of Saint Rose in Albany, New York. Silverfish is his first novel.
Christoph Paul is the singer/bass player for the rock band The Dionysus Effect, editor/indie publisher of CLASH Books, & an award-winning author who enjoys horror and romcoms.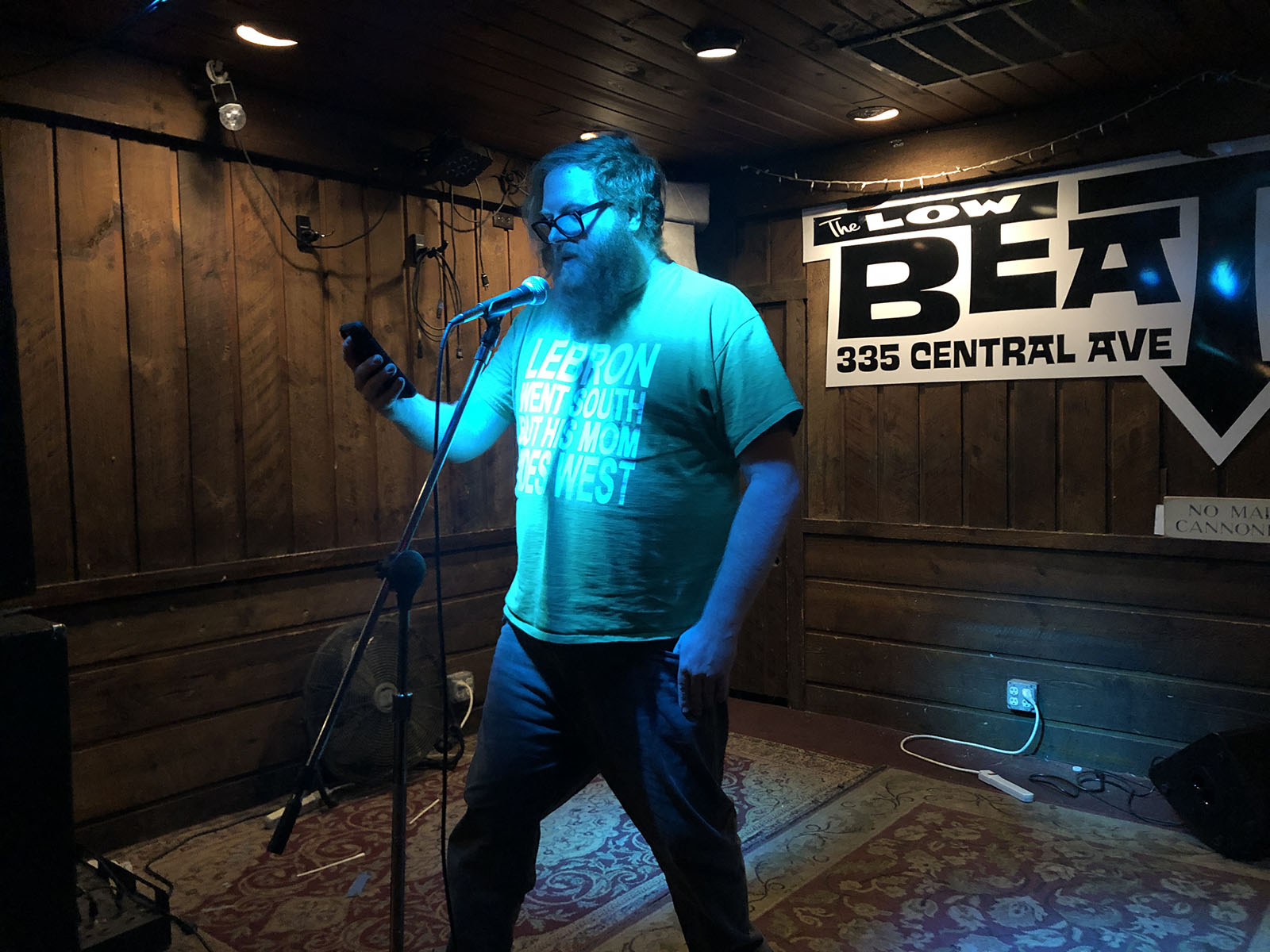 Brett Petersen is a writer, musician and artist from Albany, New York, whose autism only enhances his creativity. He earned his B.A. in English from the College of Saint Rose in 2011, and since then, his stories and poems have appeared in over a dozen print and online publications. His first book, a collection of short, weird fiction titled The Parasite From Proto Space and Other Stories was published by CLASH Books in January of 2020. Aside from his writing career, he is the rhythm guitarist and vocalist for sludge metal band Raziel's Tree, drummer for alt-rock group the Dionysus Effect, a competent visual artist and Tarot reader. All things Brett Petersen can be found at jellyfishentity.wordpress.com.