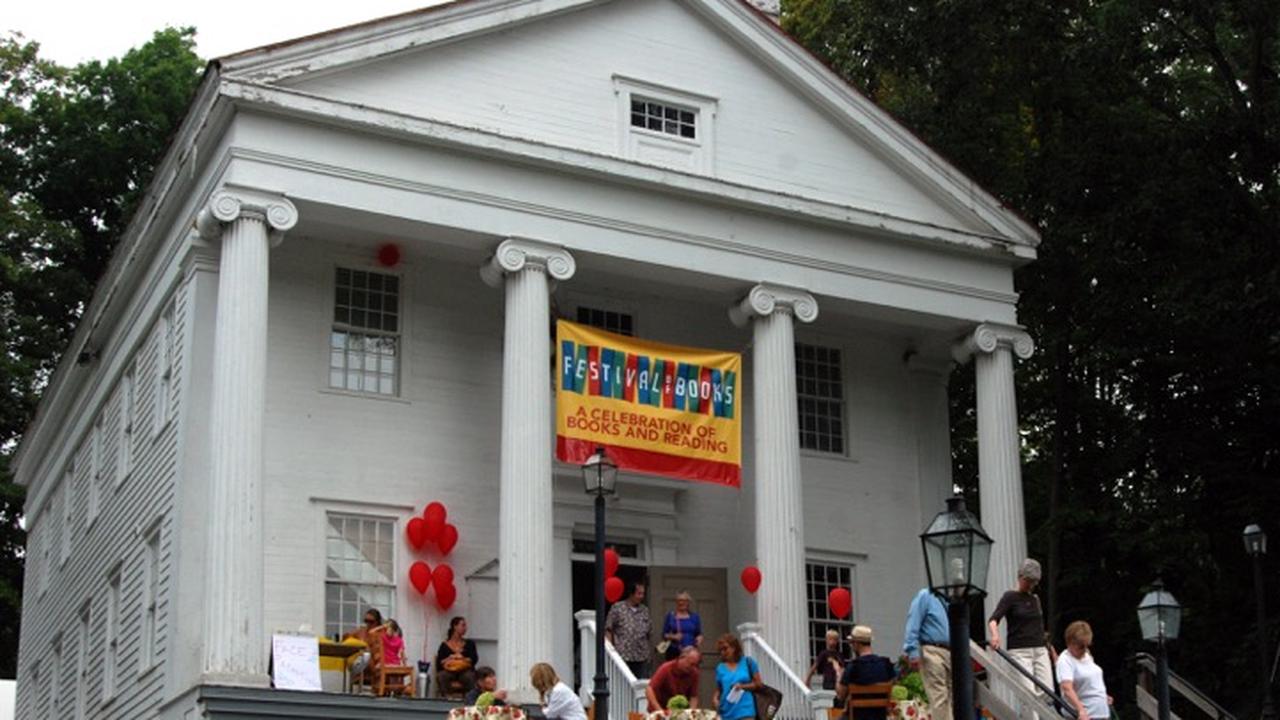 Spencertown Academy Presents Presidential Historian Jonathan Darman
Spencertown Academy Arts Center, in collaboration with Chatham Bookstore, presents journalist and historian Jonathan Darman on his new book, Becoming FDR: The Personal Crisis that Made a President, on Sunday, March 5 at 2:00pm. He will be joined in conversation with political reporter for The New York Times Jeremy W. Peters. Advance reservations are recommended.
Tickets ($10) are available at www.spencertownacademy.org.
At age 39, Franklin Roosevelt saw his life upended by a sudden, devastating infection from the polio virus. The catastrophic illness looked like the end of his political career. Instead, it made him into the man who could lead his country through its own darkest hours. An intimate chronicle of FDR's years of illness, recovery, and return to the heights of power, Becoming FDR is a fresh look at the iconic president, his family, and his rivals. It uncovers the clear and striking connection between his private struggles and his later public triumphs.
"This fascinating story of how Franklin D. Roosevelt was forged by polio is a moving personal drama. More than that, it's a valuable book for anyone who wants to know how adversity shapes character. By understanding how FDR became a deeper and more empathetic person, we can nurture those traits in ourselves and learn from the challenges we all face," says author Walter Isaacson.
As a former national political correspondent for Newsweek, Darman covered the presidential campaigns of Hillary Clinton, John Kerry, and Mitt Romney and wrote extensively about other major figures in national politics and media. His previous book, Landslide: Lyndon Johnson and Ronald Reagan at the Dawn of a New America, told the story of a thousand transformative days in the 1960s through the eyes of two iconic American presidents. He has also appeared frequently as a commentator on politics and presidential history on broadcast television, cable news, and public radio. He lives in Brooklyn and the Hudson Valley.
Peters specializes in writing about the media and its intersection with politics, culture, and law. He has covered a wide variety of beats for The Times for nearly two decades, including three presidential campaigns, Congress, the conservative movement, financial news, and New York politics. He is the author of Insurgency: How Republicans Lost Their Party and Got Everything They Ever Wanted. He is also an MSNBC contributor.
Books by both authors will be for sale and the authors will be available for signing after the conversation. Ticket holders will receive 10% off books purchased at the event.
The Academy has installed multiple Blueair HealthProtect 7470 air purifiers in the building; masks are recommended. Academy leadership is closely monitoring the COVID-19 situation in Columbia County, as well as recommendations from health authorities, and will adjust protocols as necessary.
Founded in 1972, Spencertown Academy Arts Center is a cultural center and community resource serving Columbia County, the Berkshires, and the Capital region. Housed in a landmark 1847 Greek Revival schoolhouse, the Academy is located at 790 State Route 203 in Spencertown, New York. For more information, please contact info@spencertownacademy.org.