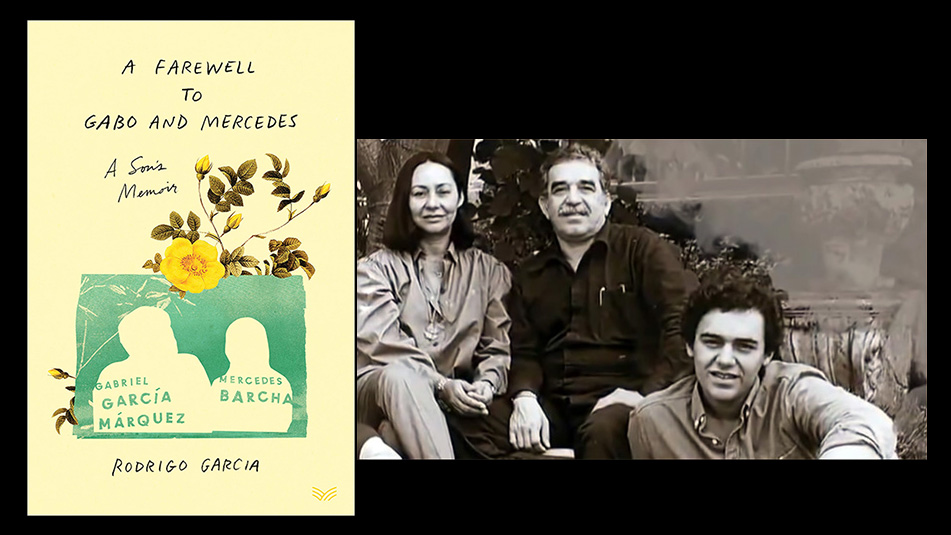 Rodrigo García: A Son Remembers Gabriel García Márquez
A NYS Writers Institute event
Rodrigo García presents "A Farewell to Gabo and Mercedes" (2021), a memoir of his late parents— Gabriel García Márquez, a Colombian fiction writer whose work changed the face of world literature, and his wife of more than 50 years, Mercedes Barcha Pardo.
Two events on Tuesday, September 5, 2023, both free and open to the public.
4:30 p.m. — Craft Talk, Multi-Purpose Room, Campus Center West Addition
7:30 p.m. — Conversation / Q&A, Recital Hall, UAlbany Performing Arts Center
University at Albany, 1400 Washington Avenue, Albany NY 12222
Márquez is best known for "One Hundred Years of Solitude," which William Kennedy called "the first piece of literature since the Book of Genesis that should be required reading for the entire human race" (New York Times).
Salman Rushdie praised "A Farewell to Gabo and Mercedes": "This is a beautiful farewell to two extraordinary people. It enthralled and moved me, and it will move and enthrall anyone who has ever entered the glorious literary world of Gabriel García Márquez."
Cosponsored by the Department of Latin American, Caribbean, and
U.S. Latino Studies.
Book signing to follow. Books will be for sale.