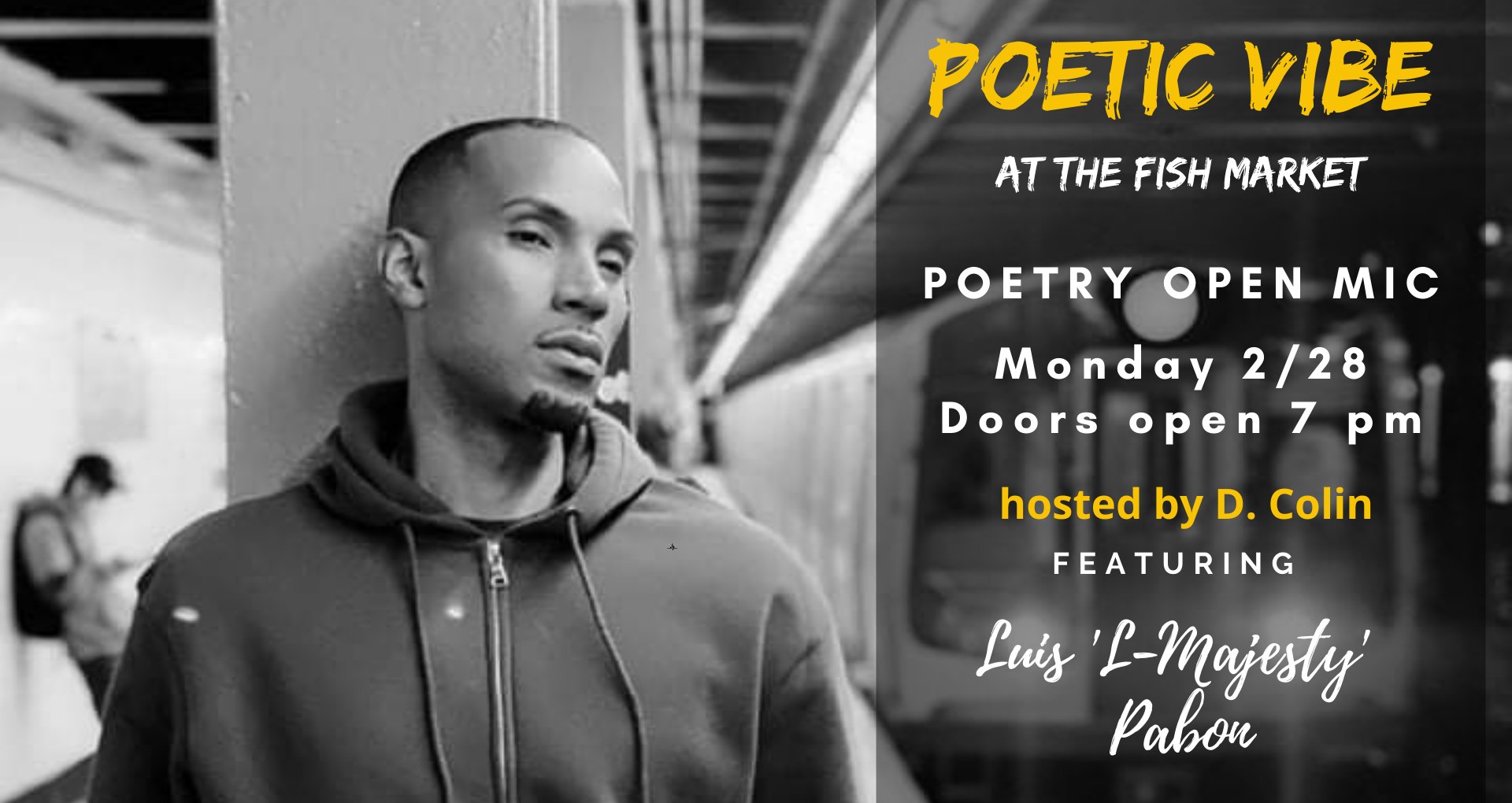 Poetic Vibe featuring Luis 'L-Majesty' Pabon
Poetic Vibe is back! Come and join us for the first of the series at The Fish Market on Feb. 28th! Doors open and sign up for the open mic starts at 7 pm.
This is hosted by D. Colin, Artist in Residence for The Fish Market Community Project brought to you by the Arts Center of the Capital Region
This event is free but donations are encouraged! Please wear a mask
Luis 'L-Majesty' Pabon is a Licensed Clinical Social Worker, Poet and Spoken Word Artist born and raised in Bronx, NY. He is the author of eight books of poetry, most recently Trouble Man (Kindle Publishing Direct 2021) Luis currently resides in Albany, NY, and has just completed his next full collection of poems entitled Luxurious Wreckage (forthcoming, 2022). Luis enjoys traveling, laughing and finding new ways to cope with inflation. You can usually find him either on Facebook lamenting the evils of the world or crying in one of the aisles at Price Chopper.