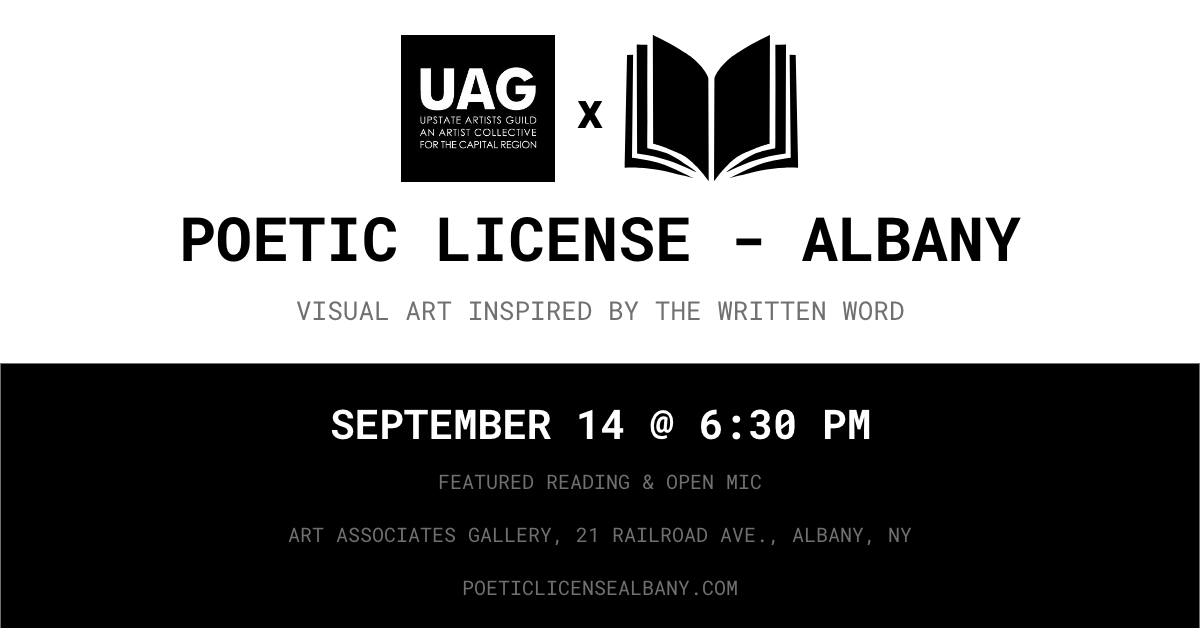 Poetic License – Albany Featured Reading & Open Mic
The Poetic License – Albany show continues with two featured reading & open mic events in September.
Join us as we feature Mike Jurkovic, Laura Whalen, Randall Sutter, and Brian Liston whose work inspired the visual art hanging on the gallery walls.
$5 suggested donation.
Mike Jurkovic's latest collections, mooncussers, (Luchador Press, 2022) President, Calling All Poets, New Paltz, NY. CD reviews appear at All About Jazz. Host, New Jazz Excursions WIOX 91.3 FM. He loves Emily most of all.
Laura Whalen lives in Albany, New York and has studied with poets at the NYSWI, Vermont Studio Center and the Poetry Barn. She is passionate about fungi, foraging, hiking and wild food.
Randall Sutter is a retired educator who writes poetry, performs as a bassist in various musical projects, and works in funeral services. In his spare time he hikes throughout the Hudson Valley.
Brian Liston is an Autistic poet that has been published in the Hudson Valley and featured in numerous featured readings as well as in magazines, anthologies and his own chapbook, Through Autistic Eyes. He also documents his life life experiences on his blog, The Autistic SuperBlog, which was started in 2017 in the hopes to inspire and encourage others who are struggling.