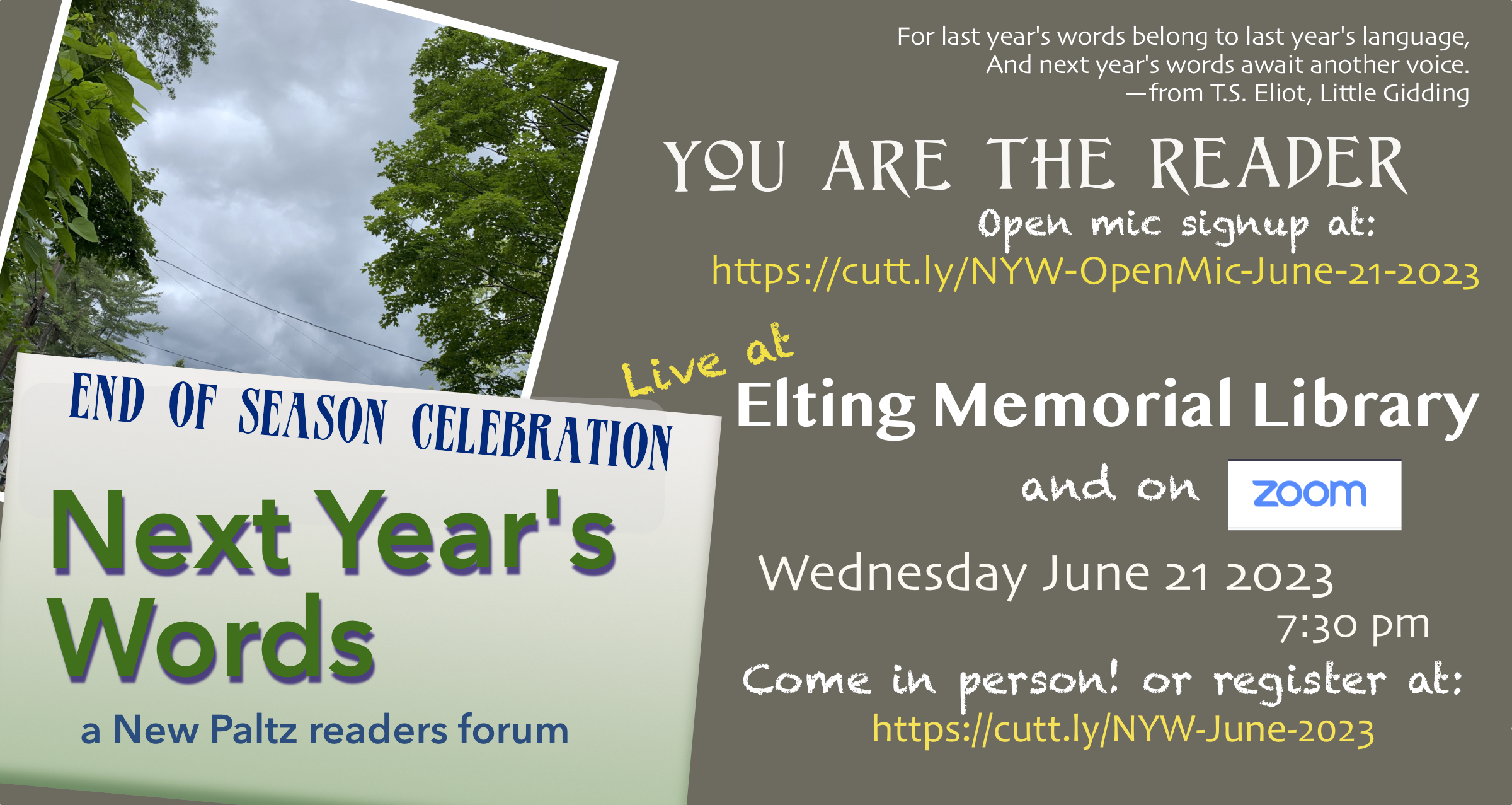 Next Year's Words: a New Paltz Reading Forum
Press Release:  June 14, 2023
NEXT YEAR'S WORDS: A NEW PALTZ READING FORUM
and ELTING MEMORIAL LIBRARY
announces a lively night of Open Mic
on Wednesday, June 21, at 7:30 p.m.
LIVE in Elting Memorial Library's Steinberg Room and via ZOOM.
Host Susan Chute, and NYW associate Tim Brennan will share the stage with ten Open Mic readers to celebrate the end of Next Year's Words' ninth season and prepare for the tenth.
Join us in person or on Zoom for another night showcasing the wide variety of literary voices
that do so much to make Next Year's Words the venue it has become in the Hudson Valley.
Donations are welcome.
Live at 7:30 pm on June 21, 2023 at the Elting Memorial Library, 93 Main St., New Paltz, NY, and register on Zoom at https://cutt.ly/NYW-June-2023
Email: readandlisten@npnextyearswords.org or npnextyearswords@gmail.com
Facebook: NPNextYearsWords               Twitter: @nextyearswords
Endorsed by Wallkill Valley Writers, the SUNY New Paltz Department of English and the online publication Lightwood: Life and the Arts in the 21st Century