My Father's Daughter
I hadn't known remorse like that
The kind laced with fear
Leaving me paralyzed
and terrified
at my reflection
because the shadows behind my eyes
did not belong to me
And they danced
and mocked
the rate at which my heart was beating
knowing
relishing
that what was done
was done
and it was not only a name
that I bore anymore
but a curse
that I swallowed
one too many times
until the numbness
became reckless
and the battles inside me
fought their way out
for all to see
except me
Because my eyes
were too busy
opening their doors
to shadows
that never belonged
to me
until
now.
Visitors
You told me
to remember
who you were
That this
me against
the world
mentality
had to stop
That your hand
was only there
to lift me up
and the bruises
I so tenderly
traced
were not
your doing
That my words
were ruthless
and sharp
against your pride
That you weren't sure
how much more
you could take
before you confirmed
that this was
a
real
problem
So I cried in your arms
and atoned for my sins
with the promise
of a new tomorrow
while biting my tongue
that your predictions
had been my suspicions
the blood pooling in my mouth
tasted like booze
and the problem you feared
was already
at
our
door.
Sweet Dreams
How beautiful
the sweet surrender
of sleep
must feel
without the weight
of guilt
and tension
How easily
the curtains
of the eyes
must fall
without the restraint
of belittlement
and premonitions
How steady
the breath must dance
without the hindrance
of politics
and shame
How peaceful
the drifting
between dreams
must be
without pressure
and
mistrust
and
exhaustion
that seeps
into bones
so heavy
it is
impossible
to take flight
into the sweet surrender
of night.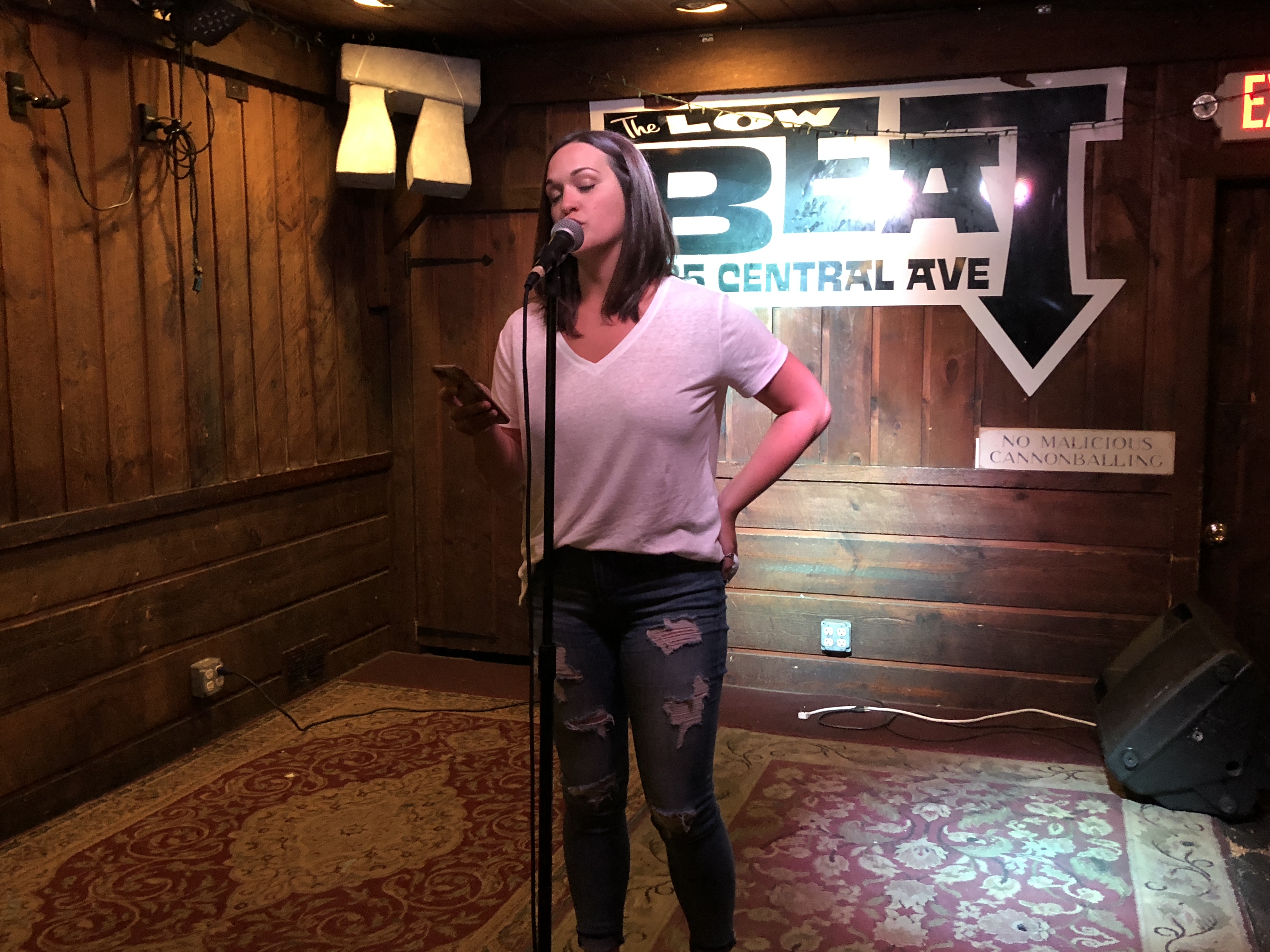 Shannon Spollen is a teacher/writer in the Capital Region; she received her B.A. in English from the University at Albany, where she minored in Communications and Women's Studies, and her M.S. in Education and TESOL from Molloy College. You can find more of Shannon's work at writingthewrongsx.weebly.com.