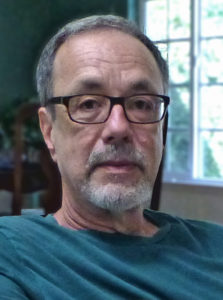 Award-winning poet and author Frank X. Gaspar will give a reading on March 7th at Hudson Valley Community College, at noon in the BTC Auditorium.
This event, No Borders, No Walls: Exploring Truth, Beauty and the Creative Self, is part of the Voices: A Library Lecture Series.
Gaspar is the author of five collections of poetry and two novels.  His work has appeared widely in numerous magazines, including The New Yorker, The Nation, The Harvard Review, The American Poetry Review. 
His many awards include multiple inclusions in Best American Poetry, four Pushcart Prizes, and a National Endowment for the Arts Fellowship. His novel, Leaving Pico was a Barnes and Noble Discovery Prize winner and a New York Times Notable Book. His novel Stealing Fatima was a MassBook of the Year.
A graduate of the MFA program in writing at the University of California, Irvine, Mr. Gaspar has held the Helio and Amelia Pedrosa/Luso-American Foundation Endowed Chair at the University of Massachusetts, Dartmouth, and more recently was named the 2016 Ferrol A. Sams Distinguished Chair, Writer in Residence at Mercer University. He teaches in the MFA Writing Program at Pacific University, Oregon, and is currently at work on a new collection of poems and a new novel.
Gaspar grew up in Provincetown and his books often treat Portuguese-American themes.  Gaspar is also a Vietnam War veteran.  His work has received serious critical attention in Portugal and the United States.
The reading is free and open to the public.