The next gathering of the Woodstock Poetry Society takes place this coming Saturday afternoon at the Golden Notebook starting at 2 p.m. Host Phillip Levine has two great poets, Matthew J. Spireng and Richard Levine, scheduled as the featured readers for this great Hudson Valley poetry series.
Here is more info from the host himself: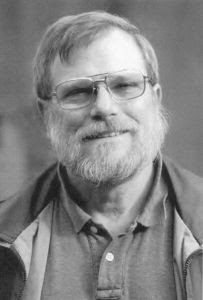 Woodstock Poetry Society & Festival as part of the Woodstock Arts Consortium is sponsoring the following poetry event as part of the Woodstock "Second Saturdays" Art Events. For a full listing of "Second Saturday" events, see: www.artsinwoodstock.org.
Poets Perry S. Nicholas and Peter Coco will be the featured readers, along with an open mike when the Woodstock Poetry Society & Festival meets at Golden Notebook (Upstairs), 29 Tinker Street on Saturday, April 8th at 2 p.m.
Matthew J. Spireng's book What Focus Is was published by WordTech Communications. His book Out of Body won the 2004 Bluestem Poetry Award and was published by Bluestem Press. He is also the author of five chapbooks, was first place winner in the 2015 Common Ground Review poetry contest and is an eight-time Pushcart Prize nominee.
Richard Levine, retired teacher and Working Parties Family activist, is the author of That Country's Soul, The Cadence of Mercy, A Tide of a Hundred Mountains, A Language Full of Wars and Songs, and Snapshots from a Battle, and the Youtube videos: Judge Roberts, One Man, One Woman One Vote and The Talkin' Frackin' Blues.
For further information on this great, long running series, contact Phillip X Levine (845)246-8565 or email: pprod@mindspring.com.
[location post_id="14339″]
#_LOCATIONMAP
#_LOCATIONNAME
#_LOCATIONADDRESS
#_LOCATIONTOWN, #_LOCATIONSTATE #_LOCATIONPOSTCODE

[/location]