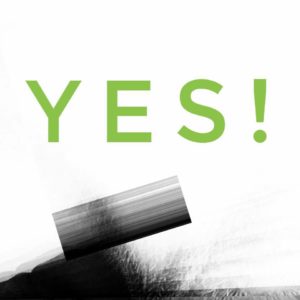 The Yes! Poetry & Performance Series continues their spring season at the new Albany Center Gallery (488 Broadway, Albany, NY 12207) with poets Dora Malech and Stephanie Kaylor as well as tuba player Andy Larson (featuring text from Kelly Grant) on Saturday, March 4 at 7:00 PM.
$5 suggested donation
Dora Malech is the author of Say So (Cleveland State University Poetry Center, 2011) and Shore Ordered Ocean (Waywiser Press, 2009). Her poems have appeared in publications that include The New Yorker, Poetry, Tin House, and The Best American Poetry. She has been the recipient of a Ruth Lilly Poetry Fellowship, a Writers' Fellowship at the Civitella Ranieri Center, and a 2017 Amy Clampitt Residency. She lives in Baltimore, where is an assistant professor in The Writing Seminars at Johns Hopkins University.
Stephanie Kaylor is a writer from Albany, NY where she completed a MA in Women's, Gender, and Sexuality Studies. She is currently finishing a MA in Philosophy at the European Graduate School and is Reviews Editor for Glass: A Journal of Poetry. Her poetry has appeared in journals including BlazeVOX, The Willow Review, and ALTPoetics.
Andy Larson is an artist, musician, composer, and teacher currently living in Waterford, NY. He comes to NY from Florida, by way of South Louisiana. As a performer, Andy has performed in 27 states and 4 countries. As an enthusiast of new music, Andy has been involved in a number of commissioning projects. Most notably, he was one of 20 involved in co-commissioning award-winning composer John Stevens to composer Five Muses for Tuba and Piano. He is currently working on a piece commissioned by the LSU New Music Ensemble, to be premiered in April 2017.
Albany Center Gallery is a non-profit art space dedicated to exhibiting skillful contemporary art of the Mohawk Hudson region. A community-based and community supported organization, the mission of Albany Center Gallery is to promote and exhibit contemporary visual art produced by emerging and established artists living primarily in the region and to inspire interest and provide enjoyment to an increasingly diverse audience.
A few blocks from our old space, the gallery is located in the Arcade Building behind a new Stacks Espresso bar. Entry into the space is up the alleyway to the right of the building (if you're facing from Broadway).