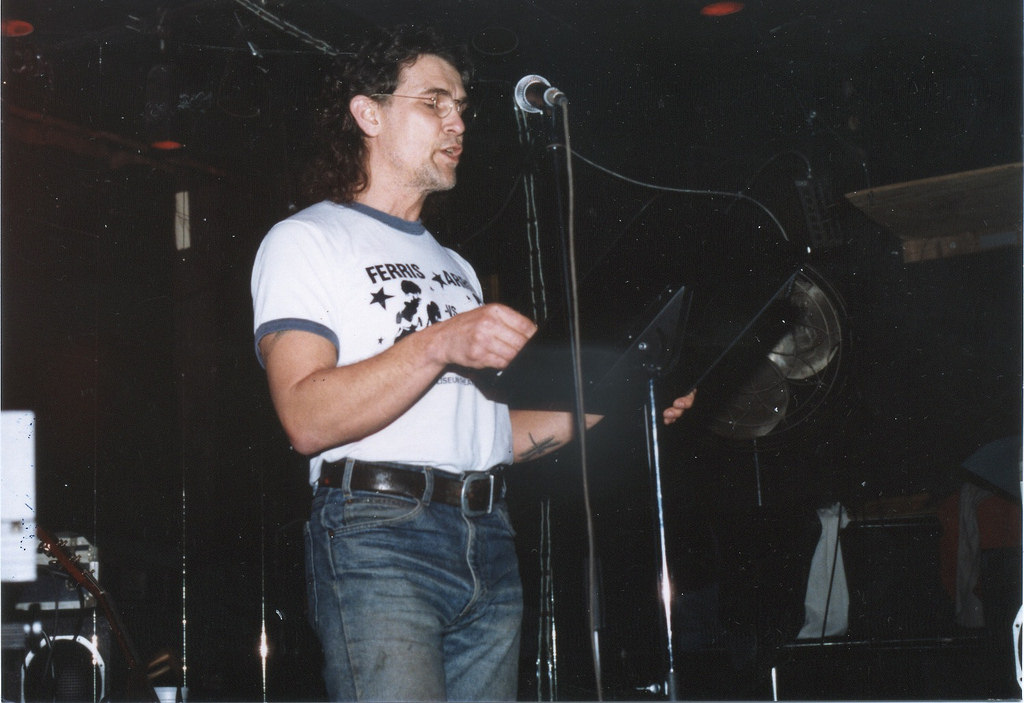 Albany poet, teacher, and performance artist Paul Weinman died Saturday, July 11 at Albany Medical Center.
Paul's co-worker at the NYS Museum, Stephanie Miller, posted this note:
Dear Poets – Please remember one of the most vibrant Albany poets in your hearts & minds this evening. From the 1960's through the early 90's, poet, educator, baseball lover and activist Paul Weinman was all over the poetry scene in many incarnations, perhaps best known for his "White Boy" poems.

Paul's wife Vicki notified us today that he passed away this morning at Albany Med after battling Alzheimers for years. Knowing Paul, he probably said, "Fuck it!" and decided enough is enough and chose to be free again. His vibrant spirit and rebel voice will be missed but never forgotten and it lives on in his family, friends, students and all who ever heard him tell stories or read poetry. Thank you, Boss for your passion and beautiful spirit!!
In an article chronicling Paul's life, Times Union writer Paul Grondahl said, "He was an Albany original, a free spirit and iconoclast, possessed of the sensitive soul of Walt Whitman and the rebel heart of Johnny Rotten."
Grondahl adds, "He was a crowd favorite at urban poetry readings, especially at the former punk club QE2 on Central Avenue, where he screamed his edgy and ironic "White Boy" poems — often completely naked. Occasionally, he wore a baseball catcher's mask to go with full-frontal nudity. His poetry was influenced by the Beat poets and he adopted their provocative, stream-of-consciousness style."
His wife Vicki provided this information on Facebook:
Paul Weinman's Funeral Arrangements: At the Armer Funeral Home at 39 East High Street in Ballston Spa on Saturday, July 18. Visiting hour is 1:00. Celebration of Paul's life at 2:00. We will be asking for anyone who wants to to share thoughts, a story, or anecdote (funny/serious/or even risqué). You all know that there are many. Paul would want us to smile or laugh when we remember and celebrate his incredible life.
Dan Wilcox, who said, "There was satire and humor in his poems, with a strong undercurrent of sexuality and violence" has posted some photos from Paul's time at the local open mics and readings on his Flickr page.