Our friend Daniel Nester just announced the schedule for the upcoming Fall 2014 Frequency North Reading Series season. Once again, Daniel has pulled together an amazing list of talented writers to come speak at the College of Saint Rose.
Frequency North, the visiting writers reading series at The College of Saint Rose, returns for its ninth year of readings by today's most riveting, entertaining and thought-provoking authors and poets.
Here is more information on the upcoming guest readers for Frequency North: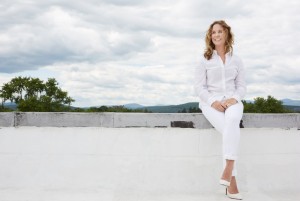 Thursday, October 9, 2014, 7:30pm – Chloe Caldwell
Standish Rooms, Events and Athletics Center (Second Floor), 420 Western Ave., Albany
A native of Hudson, NY, Chloe Caldwell is the author of the forthcoming novella Women (SF/LD Books, 2014) and the essay collection Legs Get Led Astray (Future Tense Books, 2012). Her nonfiction has appeared in Salon.com, The Rumpus, Thought Catalog, Nylon, The Nervous Breakdown, xoJane, The Frisky, The Sun, SMITH, Jewcy, Mr. Beller's Neighborhood, Freerange Nonfiction, The Faster Times, The Fix, and Men's Health, and has also appeared in the anthologies Goodbye To All That: Writers on Loving and Leaving NYC (Seal Press), GIRLS? (Thought Catalog), and True Tales of Lust and Love (Soft Skull Press). She is the founder and curator of the Hudson River Loft Reading Series in Hudson, NY, and has taught Creative Writing workshops at Omega Teen Camp, The Hudson Opera House, The Independent Resource Center, and personal essay classes online through Lit Reactor.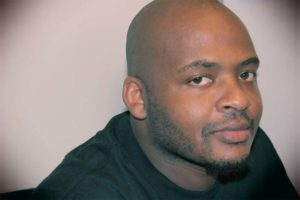 Thursday, October 23, 2014, 7:30pm – Kiese Laymon
Standish Rooms, Events and Athletics Center (Second Floor), 420 Western Ave., Albany
Kiese Laymon is a black southern writer, born and raised in Jackson, Mississippi. Laymon attended Millsaps College and Jackson State University before graduating from Oberlin College. He earned an MFA from Indiana University and is the author of the novel, Long Division, and a collection of essays, How to Slowly Kill Yourself and Others in America. Long Division was named one of the Best Books of 2013 by a number of publications, including Buzzfeed, The Believer, Salon, Guernica, Mosaic Magazine, Chicago Tribune, The Morning News, MSNBC, Library Journal, Contemporary Literature, and the Crunk Feminist Collective. Both of Laymon's book are finalists for the Mississippi Award for Arts and Letters in the fiction and nonfiction categories. Laymon has written essays and stories for numerous publications, including Esquire, ESPN, Colorlines, NPR, Gawker, Truthout, Longman's Hip Hop Reader,The Best American Non-required Reading, Guernica, Mythium and Politics and Culture. Laymon is currently at work on a new novel And So On, and a memoir called 309: A Fat Black Memoir. He is an Associate Professor of English at Vassar College.
Thursday, November 6, 2014, 7:30pm – Marc Spitz
Saint Joseph Hall Auditorium, 985 Madison Ave., Albany, NY 12203
A music journalist and playwright based in New York City, Marc Spitz was born in Far Rockaway, Queens, attended Lawrence Woodmere Academy, and graduated from Bennington College. In 1997, Spitz was hired by SPIN magazine, where he wrote over a dozen cover stories on artists as diverse as Axl Rose, Weezer, Trent Reznor, The Strokes, The White Stripes, Yeah Yeah Yeahs, Interpol, and Franz Ferdinand. In 1998, Spitz's first play Retail Sluts premiered at Todo Con Nada, Dubbed the "hipster playwright," by local critics, over the next decade Spitz would write (and sometimes co-produce) a dozen more Off-Off-Broadway plays including (The Rise and Fall of) The Farewell Drugs, "…Worry, Baby", The Hobo Got Too High, I Wanna Be Adored, The Name of this Play is Talking Heads, Up For Anything, and P.S. It's Poison. Spitz's first book, We Got the Neutron Bomb: The Untold Story of L.A. Punk (Three Rivers Press, 2001), an oral history, co-authored with Brendan Mullen, chronicles the rise of the Hollywood punk scene of the mid and late 1970s as well as the hardcore and new wave scenes of the early '80s. Spitz' autobiographical novel How Soon Is Never? (Broadway, 2003) concerns the efforts of two rock writers as they attempt to reunite The Smiths. Spitz's second novel is Too Much, Too Late: A Novel (Broadway, 2006). He is also the author of three biographies, Nobody Likes You: Inside the Turbulent Life, Times, and Music of Green Day (Hyperion, 2007), Bowie: A Biography (Crown, 2009), and JAGGER: Rebel, Rock Star, Rambler, Rogue (Gotham, 2011). Poseur: A Memoir of Downtown New York City in the '90s, Spitz's memoir about his years as a music writer and Off-Off-Broadway playwright, was published in February of 2013 by Da Capo Press. Twee: A History (It Books 2014) chronicles the rise of the twee indie aesthetic from its roots in post-punk Scotland, through its '90s milestones Wes Anderson and Belle and Sebastian, to the current, mainstream appeal of shows like New Girl and Girls. His writing has appeared in Uncut, Rolling Stone, Maxim, Blender, Nylon, Harp, Vanity Fair, New York Magazine, and The New York Times.
Friday, December 5, 2014, 7:30pm – Dave King
Neil Hellman Library, Reference Area (1st Floor), 392 Western Avenue, Albany NY 12203
Co-presented with the M.F.A. in Creative Writing
Dave King, the Fall 2014 visiting writer at the M.F.A. program in Creative Writing, holds a BFA in painting and film from Cooper Union and an MFA in writing from Columbia University. King's debut novel, The Ha-Ha, was named one of the best books of 2005 by The Christian Science Monitor and The Pittsburgh Tribune-Review and was among eighteen books included on The Washington Post list of the season's best novels. The Ha-Ha was a finalist for Book-of-the-Month Club's "Best Literary Fiction" award and the Quills Foundation "Best Debut Author" award and was the recipient of the 2006-07 Rome Prize Fellowship from the American Academy of Arts and Letters. King's poetry has been published in The Paris Review, among other venues, and has been nominated for a Pushcart Prize. The Ha-Ha is currently in development from Warner Brothers Pictures, with Tod Williams slated to direct. The book has also found success in several foreign language editions, with more forthcoming. He has taught English at Baruch College and cultural studies and poetry at the School of Visual Arts in New York, and he divides his time between Brooklyn and the Hudson Valley of New York.