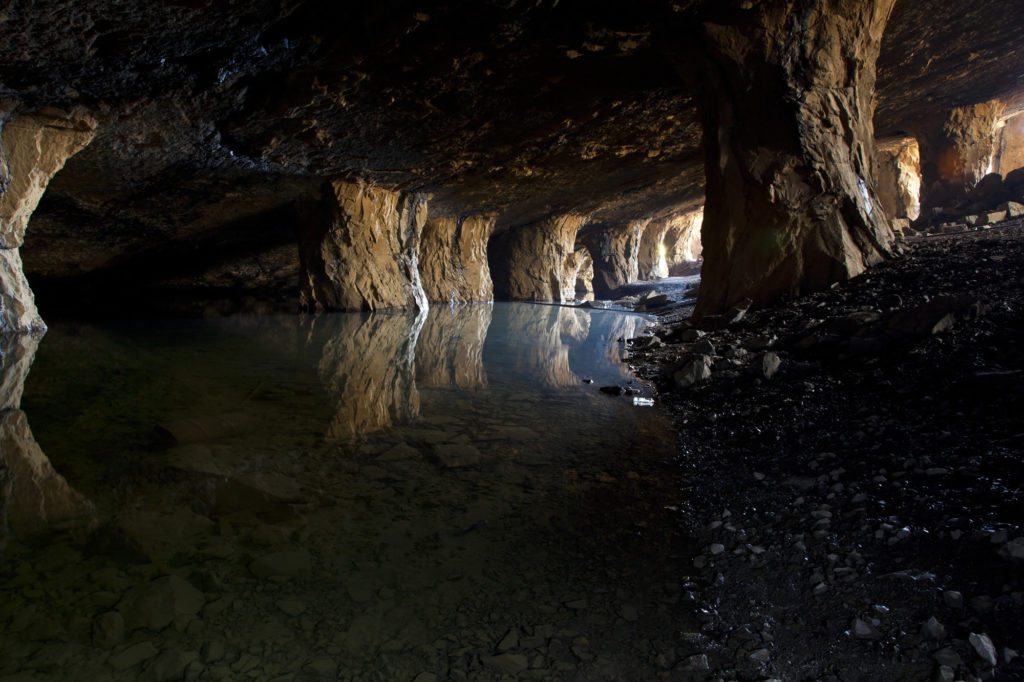 The 24th Annual Subterranean Poetry Festival is taking place this Sunday, August 24, starting at 1 p.m. in the Widow Jane Mine at The Snyder Estate (668 Route 213, Rosendale, NY) featuring Bruce Andrews, Sally Silvers, Pooh Kaye, The Yogurt Boys (Todd Colby and Marianne Vitale), CA Conrad, Brenda Coultas, Latasha Nevada Diggs, Edwin Torres, Sean Meehan, Cecilia Vicuña, and Dana Ward.
This event is a benefit for The Century House Historical Society, and is funded in part by Poets & Writers, Inc., with public funds from the New York State Council on the Arts with the support of Governor Andrew Cuomo and the New York State Legislature.
Bruce Andrews is an experimental poet & performance writer, literary theorist, & music/sound designer for Sally Silvers & Dancers, and just-retired from 38 years as a left-wing political science professor. Most recent of a dozen big books is You Can't Have Everything… Where Would You Put It!, followed by a chapbook, Yessified (Sally's Edit) celebrating the Andrews Symposium & its expanded archive still online at http://www.fordhamenglish.com/bruce-andrews, with links to interviews, performance texts, poetry, collaborations, & critical essays on his work. Another online archive (& interactive project) materializes on April 1, 2014 as a curated 25 hour 'twitter sculpture' [Twitter.com @BruceAndrews25h], a 300 poem sequence.
Todd Colby has published five books of poetry: Ripsnort, Cush, Riot in the Charm Factory: New and Selected Writings, and Tremble & Shine, all published by Soft Skull Press. Flushing Meadows was published by Scary Topiary Press in 2013. Colby's next book, Splash State will be published by The Song Cave in 2014.
CA Conrad is the author of seven books including ECODEVIANCE: (Soma)tics for the Future Wilderness (Wave Books, 2014), A BEAUTIFUL MARSUPIAL AFTERNOON (WAVE Books, 2012) and The Book of Frank (WAVE Books, 2010). A 2014 Lannan Fellow, a 2013 MacDowell Fellow, and a 2011 Pew Fellow, he also conducts workshops on (Soma)tic poetry and Ecopoetics.
Brenda Coultas is the author of The Tatters, a collection of poetry, recently published by Wesleyan University Press, and she is a contributing fiction editor at Black and Grey. Her other books included The Marvelous Bones of Time (2008) and A Handmade Museum (2003) from Coffee House Press.
LaTasha N. Nevada Diggs is the author of TwERK (Belladonna* 2013). She has been published widely and her performance work has been featured at The Kitchen, Exit Art, Brooklyn Museum, The Whitney, MoMa and The Walker Center. As a curator/director, she has staged events at El Museo del Barrio, Lincoln Center Out of Doors, Symphony Space and BAM Café. A recipient of several awards, LaTasha, along with Greg Tate, are the founders and editors of Coon Bidness, yoYo and SO4.
Sean Meehan began performing in the late 1980s at the Amica Bunker series for improvised music, located at the Anarchist's Switchboard and later ABC No Rio. For nearly twenty years he and Tamio Shiraishi have put on their summer concert series, always in different playful and devious locations throughout New York City. He is currently working on an audio book of Hermann von Helmholtz's classic text from 1863, On the Sensations of Tone.
Sally Silvers has been choreographing, performing, teaching (improvisation,composition, repertory), writing (poetry, essays, scores), filmmaking (2 dance films), dancing in the recent & historical works of Yvonne Rainer (2006-2011), and receiving awards (6 NEA's, 2 NYFA's, Meet the Composer with John Zorn and Bruce Andrews, a "Bessie", and a Guggenheim Fellowship among others) for almost 30 years.
Edwin Torres is the author of Ameriscopia (University of Arizona Press, 2014), Yes Thing No Thing (Roof Books, 2011) and In The Function Of External Circumstances (Nightboat Books, 2010) among others. Anthologies range from Aloud; Voices From The Nuyorican Poets Café (Hoyt, 1994) to Kindergarde: Avant Garde Poems, Plays and Songs For Children (Black Radish Books, 2013).
Marianne Vitale was included in the 2010 Whitney Biennial and has shown her work regularly in New York, the U.K., and throughout Continental Europe. She is the recipient of a 2013 Frieze Projects commission as well as a Performa 13 commission. Marianne Vitale is represented by Zach Feuer Gallery.
Cecilia Vicuña is a poet, visual artist and filmmaker born in Chile. Her Spit Temple, Selected Performances of Cecilia Vicuña, Edited and translated by Rosa Alcalá, Ugly Duckling Presse, was runner-up to the 2013 PEN Award for Poetry in Translation. She lives between Chile and New York. www.ceciliavicuna.org
Dana Ward is the author of Some Other Deaths of Bas Jan Ader (Flowers & Cream), The Crisis of Infinite Worlds (Edge Books), and This Can't Be Life (Edge Books). He lives in Cincinnati, OH.