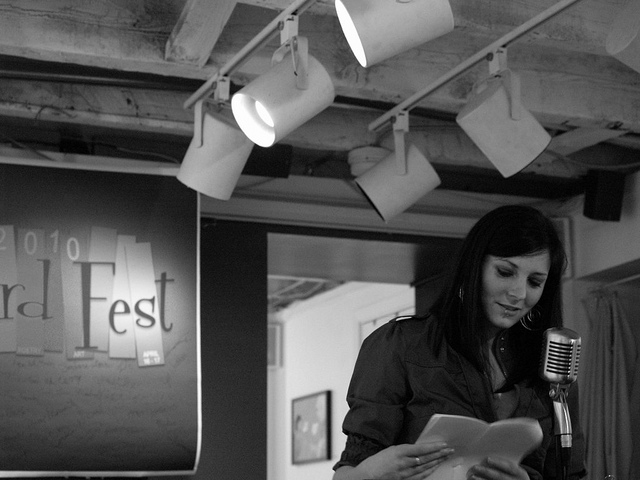 There is a new small press in town publishing poetry and introducing poets to the community. Local poet Shannon Lynette recently started lady Chaos Press to help poets get their voices heard and their words read. The press' first collection of poetry, Old Hollywood, is available at Amazon.
Now they are looking for submissions for the next collection of poetry and it is all about the "skeletons in your closet".
Lady Chaos Press is accepting submissions for a future published poetry collection. Deadline for entries will be posted at a later date. Check out details below.

Do you have a secret? We know a friend of yours is hiding something. Maybe you want to air out some dirty laundry. We want you to write about the skeletons that are hiding in that closet of yours. Here are the guidelines:

No topic is off limits.
Poems, haiku, sonnets, and free verse will be considered.
There is no line limitations.
Please do NOT submit works that have been previously published.
Edit your work! You will be disqualified if your work is not properly edited.

List of things to submit:

5 original works of any written form
A short author bio (Be creative!)
An author photo. Any type of photo will be accepted, have fun with it (must be at least 300 dpi please)
Complete contact information

Send submissions to: ladychaospress@gmail.com with "Skeletons" in the subject line.

Note – Your entries, bio, and photos will be up for consideration for publication. After your work has been reviewed, you will be notified if your submission has been accepted. No royalties will be given if your work is included in our poetry collection. However, we will supply each contributor with a discount code for purchases. All works submitted are with the understanding that the author will not receive any payment of any kind. All authors retain the rights to their work.
We recently chatted with Shannon and asked her why she started Lady Chaos Press and what she has planned for the future:
I started Lady Chaos Press with the idea of helping other writers/poets get their work published and be seen by others. I have always been about helping and inspiring other people to share their ideas and to not be afraid to express themselves. There are a lot of small presses but I feel mine definitely stands out. LCP is a press for poets who are edgy, like to stand out, won't hold back, and have their own style.

I hosted my first poetry contest which resulted in our first publication titled "Old Hollywood". All contest entries for each contest at Lady Chaos press will be put into a book for publication. I'm also currently looking for submissions for a poetry collection I am putting together which will also be published. LCP will never ask for any fees when it comes to our contests and submissions. Even though we do not give out any royalties, we do give the poets who do submit their work, a chance for the world to see their work in print and get recognized. I try to support aspiring poets in any way I can.