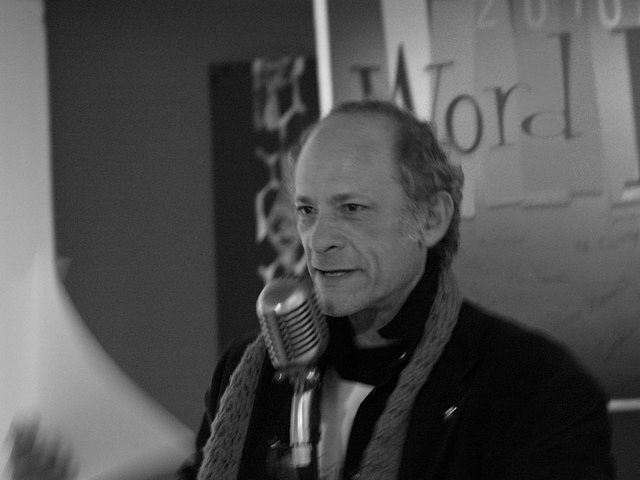 Phillip Levine, host of the Woodstock Poetry Society reading series, sent along the following information on this month's event featuring Michael Platsky and Rees Davis. You will also notice that everyone will be meeting at the Mountain View Studio this time around rather than the Colony Cafe.
Note the NEW venue – we will NOT be at Colony (closed, for now). This month, we will be at Mountain View Studio (directly across from Colony, on the other side of the large opposite parking lot). We will see where we want to be as we move forward. We'll be somewhere…

For Immediate Release – for further information contact Phillip X  Levine (845)246-8565 or email: pprod@mindspring.com

Poets Michael Platsky & Rees Davis will be the featured readers, along with an open mike when the Woodstock Poetry Society & Festival meets at Mountain View Studio, 20 Mountain View Avenue, on Saturday, February 9th at 2pm. Note: WPS&F meetings are held the 2nd Saturday of every month.

The readings will be hosted by Woodstock area poet Phillip X Levine. All meetings are free, open to the public, and include an open mike.

Michael Platsky has been reading at poetry events in the Hudson Valley since the mid 1990's. He has been published in Home Planet News, Woodstock Undiscovered, and Wildflowers. Michael hosts a weekly reading on Monday nights at the Harmony Cafe in Woodstock New York. He is always looking for good poets for featured readings at this event. Michael has lived in Woodstock for over twenty years and is happy to read on his home turf.

Rees Davis has lived in Woodstock with his wife Mei and son Wiley since 1991. As an undergraduate he took poetry classes with Donald Finkel, fiction writing classes with Stanley Elkin, and philosophy classes with William H. Gass at Washington University in St. Louis. Writing few poems or other creative works since becoming a psychologist and building a 20-year career in behavioral research, he has begun writing poetry again in November of 2006.