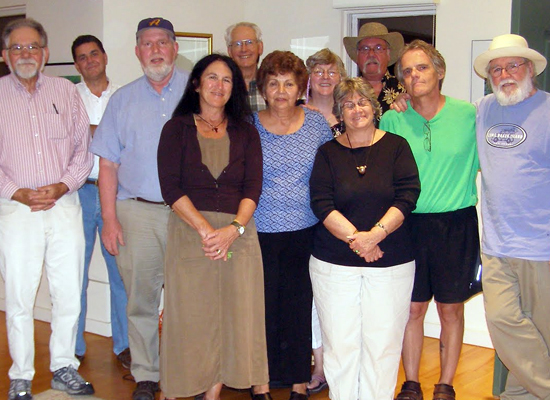 There is a very busy poetry community in Voorheesville and below is some information on the next Sunday Four Poetry Open Mic with featured poet Ron Pavoldi and the upcoming 3rd Annual Poet Laureate Contest.
Here is the information on the next gathering of poets at the Sunday Four Poetry Open Mic:
Please make your calendars for Sunday FEBRUARY 26th at 3 pm for SUNDAY FOUR POETRY OPEN MIC. We meet at 3 pm at Old Songs Community Arts Center, 37 S. Main Street, Voorheesville. Our featured poet will be the inventive RON PAVOLDI  from Schenectady, New York.

Come hear Ron read his well-crafted narrative poems filled with feeling and irony.

Bring your latest work to read as well—3 short poems or two medium!! You will always hear quality work.

We look forward to seeing you at Old Songs across from Stewart's in the Ville AND maybe later when many of us repair to the POETS' CORNER at Smith's Tavern.

Come see who the poet of the month is!
And in a couple of months, the day after the 2012 Albany Word Fest, on April 22, the 3rd Annual Smith's Tavern Poetry Laureate Contest will be taking place. Here is how you can be a part of the event.
Smith's Tavern Third Annual Poet Laureate Contest

Sunday, April 22, 2012 at Smith's Tavern, 112 Maple Avenue, Voorheesville

Cash Prizes: Poet Laureate—$100, Second Place—$50, Honorable Mention—$25

OPEN TO THE FIRST 25 POETS TO REGISTER. Registration begins March 19th at noon by email to dsullivan6@nycap.rr.com. Notification of acceptance right away. Note: Sign up only yourself.

Three Rounds (ANY STYLE IN ENGLISH) Poems of 25, 35, 45 – or fewer – lines respectively

SCHEDULE

Starting Time: NOON SHARP
Reading order: LOTTERY (by round)
Two opening rounds, then a 40-minute break
Music by our fine house band!
Then Final Round
Prizes presented following tallied scores
Names engraved on Laureate statue.

Judges: Howard Kogan (Head Judge), Greg Gross, Phillip Levine, and Thom Francis

Scorekeeper: Georgia Gray

HOSTS: Dennis Sullivan, Michael Burke, and Edie Abrams

SPONSORED BY SUNDAY FOUR POETRY OPEN MIC