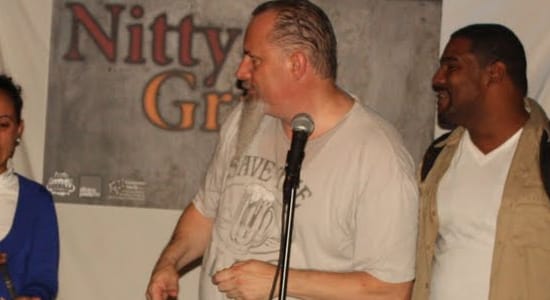 Yes, you read that correctly: the wonderful folks at AllOverAlbany interview Dain Brammage about all things slam and the Nitty Gritty Slam.
Danielle Furfaro, a former Times Union staff writer who just finished graduate studied down in New York.
Like a beacon in the poetry wasteland, the Nitty Gritty Poetry Slam has arrived. It's been years since Albany had an honest-to-goodness slam, but now they will happen twice a month at Valentine's, thanks to a collaboration between Albany Poets, Urban Guerrilla Theatre, and the Frequency North Reading Series. The city's first slam in 10 years took place on September 6th and there's another one planned for tomorrow (Tuesday).